Hello pretties!
I'm excited to give you a sneak peek of the upcoming Clarins Fall 2015 Collection which will hit counters in late summer. Only looking at that gorgeous Clarins Eyeshadow Palette for fall 2015 makes me eager to see this collection on the counters. Autumnal shades, browns, nudes this 5 colors Clarins Eyeshadow Palette is right up my alley and I'm guessing some of these shades have a satin or shimmery finish.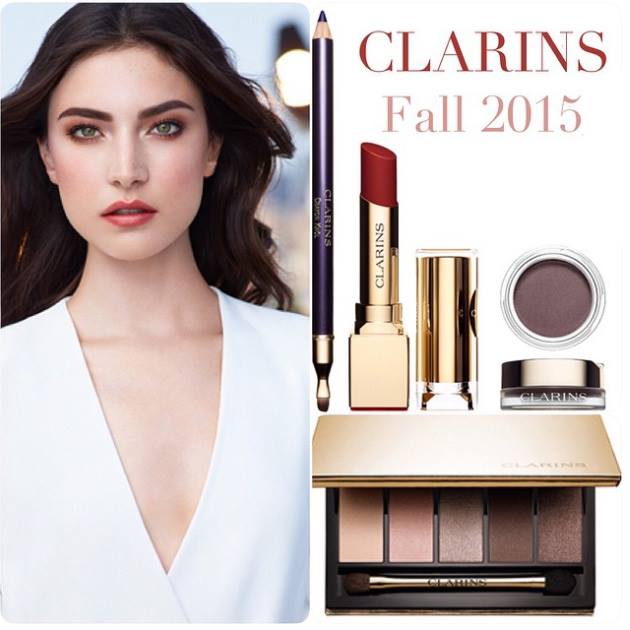 Availability
International Launch Date – Fall 2015
Until more information becomes available we have only this sneak peek photo to look at and seems that lips will be painted in a classy red shade but I'm certain that more autumnal lipstick shades will be included as well. Will be nice to see some nudes or natural tones for lips but we shall see more in the future.
What do you think so far? Are you looking forward to seeing Clarins Fall 2015 Makeup Collection?