Hello pretties!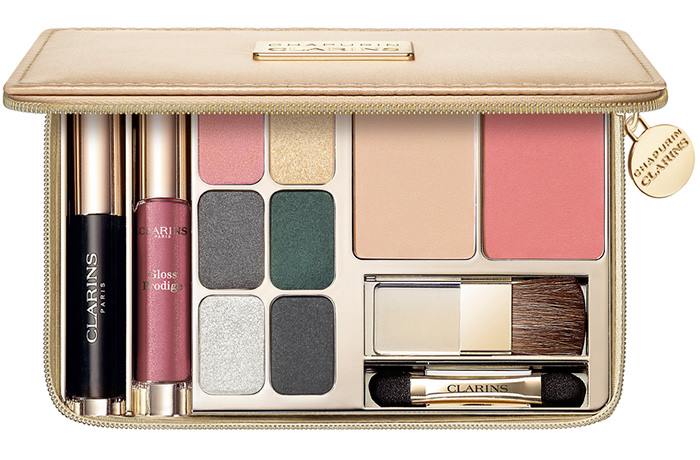 Vogue Fashion's Night Out is definitely a feast for anyone who loves fashion and this year's edition is a new occasion to celebrate with a new makeup set, Clarins Chapurin Fall 2016 Palette. Clarins introduces its new mosaic of colors created in collaboration with Russian designer Igor Chapurin which was inspired by its latest fashion collection.
Availability
Russia Launch Date – 6 September 2016
Clarins Chapurin Fall 2016 Palette – Limited Edition

In fact between Clarins and Chapurin there's a long time friendship as Clarins makeup artists have been responsible for the makeup on his shows since 2012 and this is the first palette they've released. The compact palette hides six eye shadows, a rosy blush, powder, a mini lip gloss and mascara. Olga Komrakova, Clarins' international makeup artist choose the colors and textures being inspired by Igor's collections. At the heart of the palette is this beautiful saturated emerald, which sets the tone for all the latest collections of the designer and is followed by gold and silver sequins shade just like Chapurin's favorite textures.
The shades are not meant to be very intense and saturated, more like subtle accents in a holiday atmosphere