Hello pretties!
Yesterday I stumble upon this photo of the upcoming Bobbi Brown Spring 2017 Havana Brights Collection. Said to be launching next month, I can see this collection is more into coral, red and nude tones. I bet you already know about Bobbi Brown Art Stick Liquid Lip colors (info, photos) for spring 2017, launching in 16 shades later in March. Well it surely seems that we will be able to get our hands on some of these shades (probably only the three in the photos) a month earlier. 🙂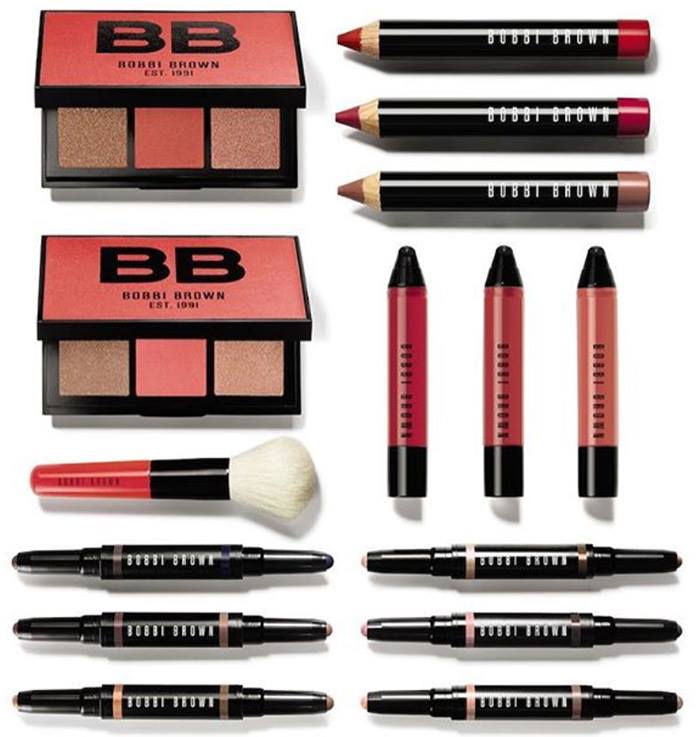 Availability
International Launch Date – February 2017 at Nordstrom, Neiman Marcus, Macy's and online @bobbibrown.com
UK Launch Date – February 2017 at Selfridges
Bobbi Brown Spring 2017 Havana Brights
I don't have much information at this moment regarding this collection, but for sure the star products are the two new Illuminating Cheek Palettes which features a bronzer, blush and a highlighter. At this point I don't want to guess about the matte Art Stick shades if they will be new or repromote. I'm curious though about those six shades of crayons.
I'll definitely return with more information and new photos as soon as I find out more. In the meantime, what do you think of this collection? Anything that got your interested so far? 🙂
Photo credit: Davelackie