Hello beauties!
I was looking for a new concealer to try out when I heard about Bobbi Brown Instant Full Coverage Concealer launching. So…I said to myself that I can wait a few more weeks and check it out in person. The new Instant Full Coverage Concealer (swatches) comes in 15 shades so you have a pretty good chance in finding yours. So many people were are enthusiastic about this launch and I only know how PR are praising this product. Keep on reading to find out how it went for me!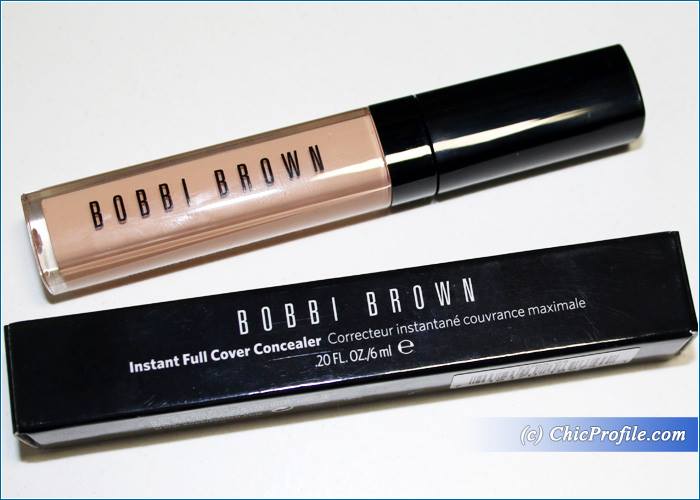 Where to buy:
U.S. – Now at Nordstrom, Sephora, Bobbi Brown, Neiman Marcus
UK – Now at Selfridges, Bobbi Brown, Debenhams
Bobbi Brown Instant Full Coverage Concealer ($30.00 / £23.00 for 6 ml / .20 fl oz) was designated for me in the shade Cool Sand. I actually went to Bobbi Brown's boutique in Covent Garden to try it out and be matched for my perfect shade. Apart from having a bad experience at the shop (that's another story) I can't say the shade was a perfect match for me.
Nonetheless, I can still work with this shade, considering I'm a light skin tone. The packaging didn't frighten me like I heard it did to others. I mean I had my fair share of concealers that came with a doe-footed applicator and even liked them. Some of my all time favorites are Estee Lauder Double Wear Stay in Place Flawless Wear Concealer and NYX HD Concealer (review) which never miss from my collection.
I'm a lip gloss fanatic so I like this type of applicator, but with Bobbi Brown Instant Full Coverage Concealer is different. The applicator is not the usual type, so I tried different types of application. First I tried to apply it as dots underneath my eye area or wherever I felt I need it. The second time I draw the famous triangle underneath my eyes and used my beauty blender to smooth it out. I even used my fingers and a soft blending brush. Basically I kind of tried everything to make it work.
I know even the trick when makeup artists put the product on the back of their hand to warm it up and then apply it on the skin. I tried that as well. If you have any other tips and tricks do let me know. I'm really curious how this concealer worked out for you.
When you have dark circles (which I have only when I'm lacking sleep) all you want is a full coverage concealer. I totally agree with this as you want to cover that dark area as best as possible. If you are asking me how intense and pigmented this concealer is, I will tell you is truly full coverage. This is amazing and I can say that it does exactly what is suppose to do…but wait.
The formula is very dense and thick, while it feels a bit dry. Well you see, this dryness I'm feeling in its consistency doesn't really help all women. After a certain age your skin is not so tight and firm, so you keep away from dry formulas. What happened in my case is that it was prone in settling into the fine lines. Even though it covers really well, I can't let this Bobbi Brown concealer emphasize my fine lines.
If you have a perfect skin texture and no fine lines, you may like this concealer a lot. All I wanted is to be a little bit more fluid and creamy.
At Bobbi Brown's boutique I had it applied on my skin, but in a few hours I noticed how it creased and settled even more into those lines. When I applied it at home underneath my foundation it looked a bit better but as I said, while covering and concealing it tended to attract attention on my eye area.
Zero settling, creasing or fading are some of the promises made by this concealer but the only one I can agree to is the last one. It stays put for the entire day and doesn't fade. Either Bobbi has to change the formula so more of us can use it or perhaps this concealer was intended for the younger audience.
I'm curious to know if you bought this concealer and how well it worked for you!
SHOP THIS POST
Enjoy more photos…