Hello pretties!
Bobbi Brown Extra Repair Skincare collection received a new member starting next month. The new Bobbi's Extra Repair Nourishing Milk is an emollient treatment that combines the hydrating benefits of Extra Face Oil with the rejuvenating benefits of a repair treatment. It all started when Bobbi layered her iconic Face Oil with a cream—she was hooked by the glowing effects of the rich combination, but wanted to infuse renewing benefits in a beautiful milk texture, suitable for all skin types. Much more than an oil or a moisturizer, the emulsified oil milk formula is simultaneously rich in benefits and lightweight on the skin, allowing it to be easily layered with other skincare and makeup. Witness Bobbi's new skincare must-have—nourishing and illuminating skin from the outside in.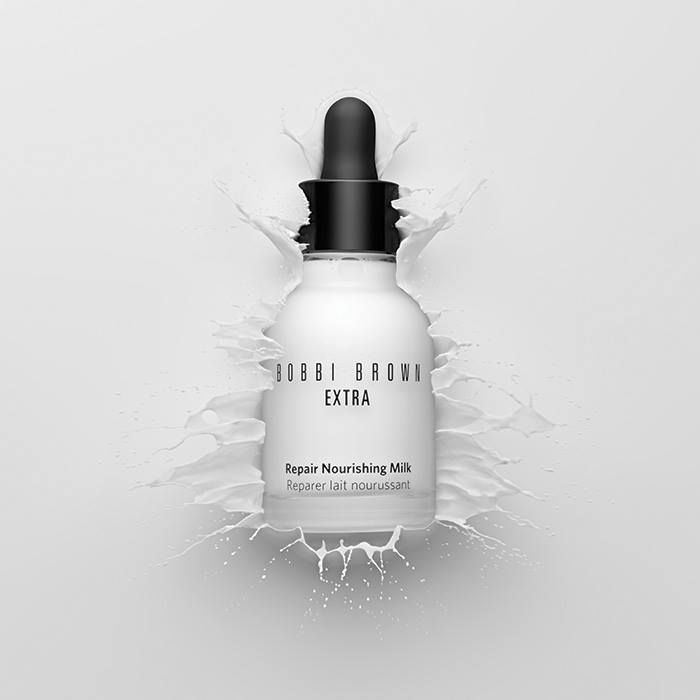 "I love the idea of a treatment that nourishes skin on the inside and outside." – Bobbi Brown
Availability
International Launch Date – October 2016
Bobbi Brown Extra Repair Nourishing Milk – New & Permanent – €95.00
Renews and Rejuvenates
Activates the skin's natural repair process for healthier skin, long-term.
Helps smooth away fine lines and wrinkles, making the skin look visibly firmer, plumper, and more lifted.
Hydrates Immediately and Long-Term
A combination of olive, sesame, sweet almond, and jojoba oils—same hero ingredients in Bobbi's beloved beloved Extra Face Oil—instantly nourishes and locks in moisture to the skin, resulting in an immediately more radiant complexion.
Sodium Hyaluronate, a natural moisture magnet, retains moisture on the surface of the skin for immediate and sustained hydration.
Natural lipid supplements help promote skin barrier repair for instant radiation and long-term hydration.
Corrects Skin Damage
Extra Repair Complex, made of Argireline ® Peptide Technology and Clary Sage Ferment, stimulates natural collagen production and strengthens the skin's protective moisture barrier.