Hello beauties!
I definitely can't look away from the new Benefit GALifornia Blusher, with that gorgeous sunshine patter and golden pink shades, which gives cheeks a warm glow. There's definitely a story behind this blusher which was inspired by the California sunshine and its warm glowing rays.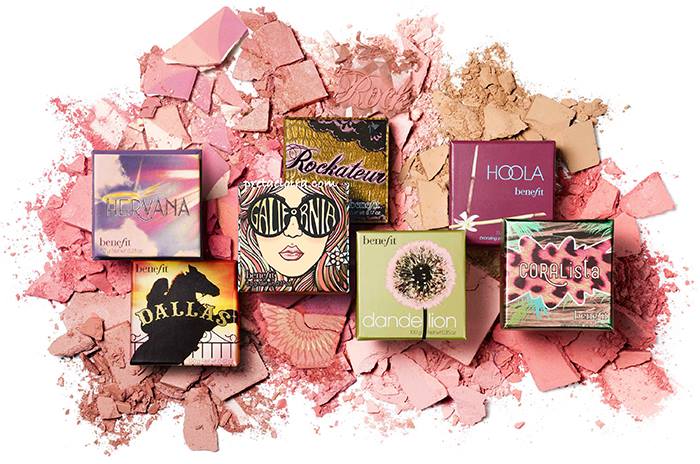 Availability
U.S. Launch Date – 1 January 2017
Befinit GALifornia Blusher for Spring 2017
GALifornia Blush – New & Limited Edition – $29.00 for 5.0 g / 0.17 oz
Is a sunny golden pink blusher that will warm up your face and give you that natural tan. This new highlighting blusher bares GALifornia Dreamin' scent with notes of pink grapefruit and vanilla. It comes in a hippie cardboard mirror box along with a rounded mini blush brush for a perfect application. The box is decorated with a colorful print "flowers in your hair" and was inspired by vintage California surfer girls.
Enjoy more photos…