Hello pretties!
Artdeco Eyebrow Styling Fall 2015 Collection includes all the essentials you need to achieve perfect natural looking brows. Launching later this month the new Artdeco Eyebrow Styling and More Collection features among products like eye brow filler, pencil, eye brow brush and a couple of sets, a new Eye Brow Stencils with Brush Applicator and you can choose to define your eye brows in 5 different styles.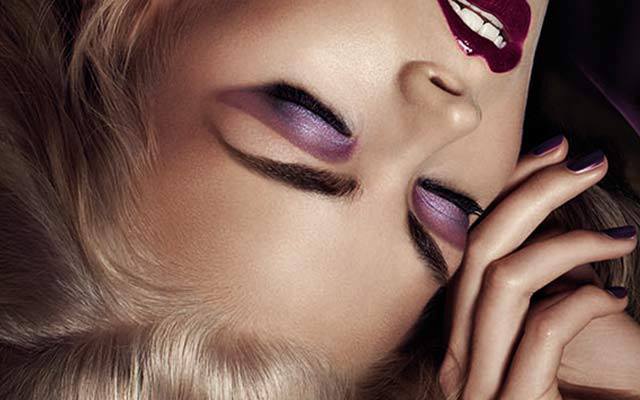 Sexy eyebrows for a seductive look. The eyebrows are among a woman's most potent weapons. That's because with provocative eyebrows and a hot look it's not only Bond girls that can wrap their James around their little finger. The new "Eyebrow Styling & more" collection offers smart special products for your perfect eyebrow styling. Brushed for a feathery effect, finely straightened, naturally or precisely plucked. Anything is possible.
Availability
International Launch Date – end July 2015 at Douglas
Artdeco Eyebrow Styling Fall 2015 Collection
Eye Brow Filler – €10.95
The Eye Brow Filler fills in small gaps in the eyebrow, making them beautifully dense. It shapes and fixes the eyebrow hairs in place, creating a perfectly made-up eyebrow that frames your face. Aditionally, your eyebrows are conditioned and the eyebrow hair structure is improved. Protects against free radicals.
EyeBrow Brush – €7.95
Professional eyebrow brush made of high-quality sable hair. The pointed tip enables to draw a soft-focus effect contour and an easy application of eyebrow powder. It has a high elasticity and dimensional stability.
Eye Brow Stencils with Brush Applicator – €4.95
Thin
Natural
Classic
Glamorous
Thick
Eye Brow Set – New – €19.95
Contains:
Eye Brow Powder
Highlighter
Beauty Box
Clear Lash & Brow Gel
Applicator & Brush
Perfect Color Eyeliner – €9.95
Waterproof Eye Brow Designer – €10.95
No.77 Proof Brown
No.78 Proof Medium Brown
Bi-Phase Makeup Remover – €12.95
Available also as 100 ml for 10,36 €.
Perfect Brows Tweezers – €7.95
Enjoy more photos…