Hello beauties!
After one week of testing and wearing the new Max Factor Excess Intensity Longwear Eyeliner (official info/ promo photos) I'm ready to tell you everything about my personal experience with this product. Max Factor released six shades of this eyeliner and I got the classical Excessive Charcoal shade.
Availability
Now at Douglas, Sephora, Muller, DM drugstores and online @douglas.de , @boots.com, @e-cosmetic.ro
Max Factor Excess Intensity Longwear Eyeliner in #04 Excessive Charcoal (£4.99/ 42.00 Lei for 0.006 oz/ 0.179 ml) is a green based black, very pigmented, opaque and intense. This is a waterproof eye pencil in a stick which gives a precise application, glides easily across the lid and can also be used on the waterline or to tightline to create the effect of fuller lashes.
It has a creamy and smooth consistency, it's smudge-proof and doesn't pull of scratch the skin during the application. It's a mechanical pencil which doesn't need sharpening but the downsize is that's not retractable so you have to be careful not to rotate the pencil too many times and uncover too much product.
I like the intense and pigmented color it delivers and the fact that it lasts quite well on my waterline but I can't say I had 8 hours wear with this formula. It lasts beautifully in the first 3 to 4 hours and after that the color starts to fade, while after 8 hours the black color is noticeably diminished on the waterline.
On the lid it performs way better, lasting beautifully for 8 hours without creasing and smudging but if you want to do a cat eye or winged line you may want to keep this eyeliner close by as you'll have to retouch your makeup after 5-6 hours. I have oily lids, I do admit that but I still claim from a product that pretends to be longwearing and waterproof to perform a little bit better on the waterline and at the corner of the lid when I want to create a subtle or a bold line.
Enjoy more photos…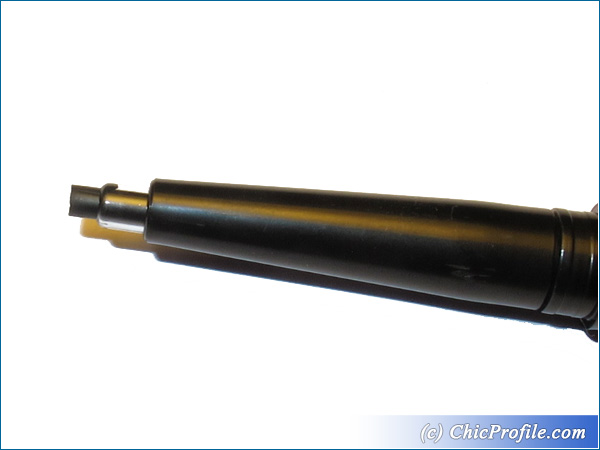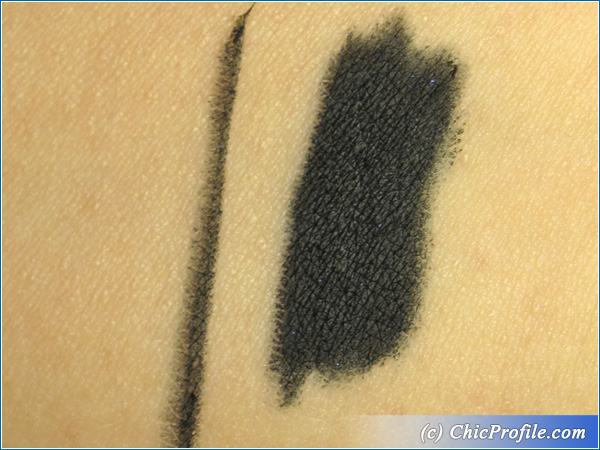 Max Factor Excess Intensity Longwear Eyeliner in #04 Excessive Charcoal Swatch
Have you already tried this product? Please share your thoughts in the comments bellow!