Hello pretties!
Luxury and style inspired by bright floral patterns used in Gucci fashion shows! This is where the new Gucci Spring 2016 Makeup Collection draws its inspiration and reveals an assortment of shades, just perfect for this fresh season.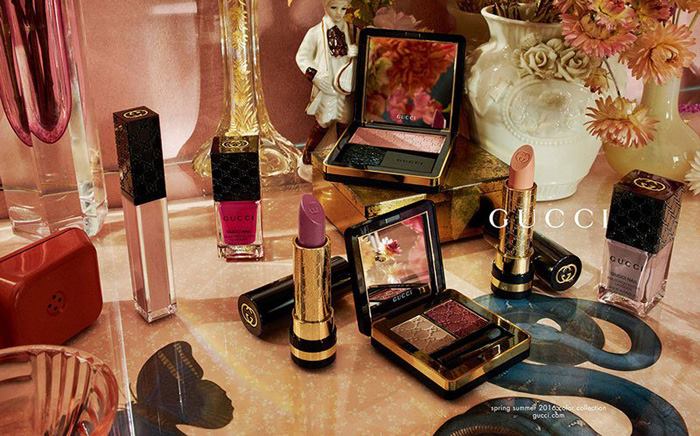 Availability
International Launch Date – February 2016
Gucci Spring 2016 Makeup Collection
Gucci Magnetic Color Shadow Duo – $49.00
Expertly crafted, the Magnetic Color Shadow Duo fuses vibrant hues with lavish textures. A carefully balanced pairing, each eyeshadow duo is saturated with pigment, while powder particles are pretreated and primed for high-color impact.
#025 Primorse –  light brown / plum
Gucci Luxurious Moisture Rich Lipstick – $39.00
#305 Carnation – pink beige
#445 Lilac – purple
#420 Fiery Fuchsia – bright fuchsia
Gucci Bold High-Gloss Lacquer – $29.00
#075 Dark Anemone – pinkish-brown
#130 Bougainville – raspberry pink
Enjoy more photos…