Hello pretties!
As a combination skin type I have to say that serums will never miss from my skincare routine so when I saw Elizabeth Arden Flawless Future Serum Capsules I knew we'll get along right from the start. Well you see…this is an unique serum…only a first look will reveal these amazing white-silver pearls that will instantly give your complexion luminosity and freshness. This product became a constant in my daily skincare routine, as I love to apply it in the morning for a fresh, glowing and healthier looking skin, not to mention it always helps hiding signs of fatigue when I didn't get a good night sleep.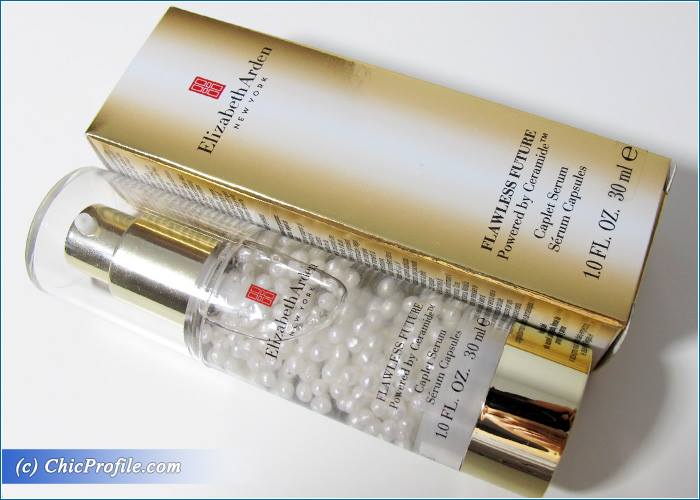 Where to buy:
Romania – Now at Kendra, Prestige Boutique and online @boutique-produsecosmetice.ro
U.S. – Now online @elizabetharden.com
Elizabeth Arden Flawless Future Serum Capsules ($60.00 / 179.00 Lei for 30 ml / 1.0 fl oz) is a liquid serum with  caplet mini-beads activates when dispensed, providing a refreshing burst that initially clings to skin then dries to a smooth weightless finish. It comes in this solid transparent plastic bottle with a golden pump which facilitates the application. You can see the tiny pearls floating inside in this light jelly formula so for me, everytime I use this serum is like applying pearls onto my skin.