Hello beauties!
As you know the new Senna Midnight Wine Fall 2013 Collection (swatches & color story) is available for quite some time now and I've already received the entire collection and I had time to wear and test all the shades. Today I want to present you the Senna Moonberry Sheer Face Color which is the only blush shade from this collection. The entire fall collection is all about autumnal shades and as a fair skin tone I was afraid at the beginning that these shades will be too dark for me but it wasn't anything like that. I advise you to try, swatch and read reviews before you make any final decision regarding any purchase because even though the colors may not look suitable for you skin tone like they are in the packaging you will be impressed to see how well they look on you once you wear them.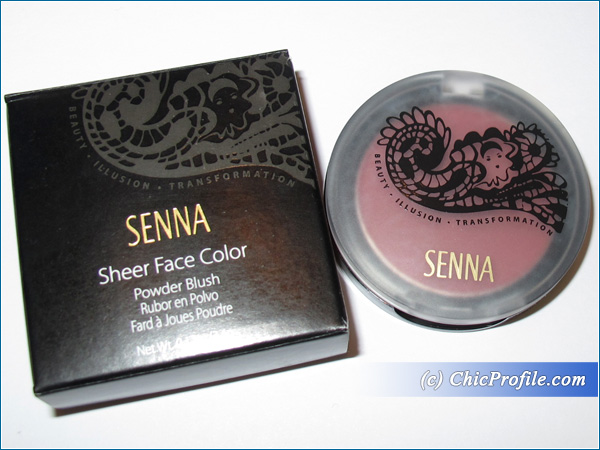 This velvety smooth powder tints cheeks with soft and sheer color. May be layered to achieve rich color intensity with a beautiful translucency imbuing a natural finish.
Availability
Now @sennacosmetics.com
Senna Moonberry Sheer Face Color ($18.50 for 3.4 g/ 0.12 oz) is described as a sheer berry but to me it looks like a dark berry wine color without shimmer. Even though it looks dark and pigmented on the pan you shouldn't have to worry because it's not that pigmented on the skin right from the first application. The color is buildable and it starts from a sheer berry that can be used even by lighter skin tones but not those who are very pale while the medium and darker skin tones can easily build up the color to achieve the desired intensity.