Hello sweeties!
I want to tell you about my experience with Medik8 Clay Mask, a product that is part of skincare routine for the past two months. Since there aren't so many reviews out there about the Clay Mask I want to share with you my thoughts and opinions that will hopefully help you out in case if you are looking for the perfect facial mask to satisfy your skin's needs.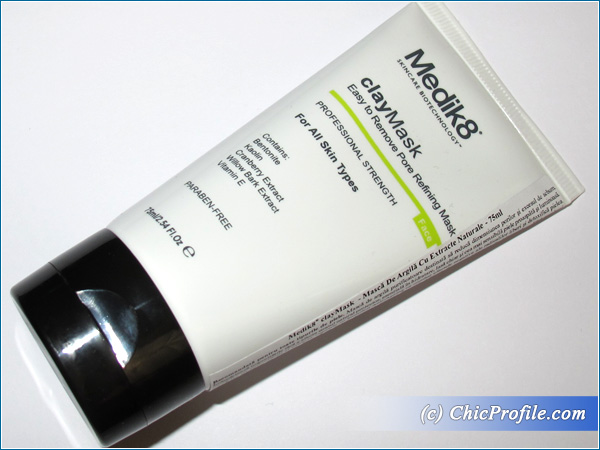 Availability
Now @medik.ro, @medik8.com, @dermaceuticals.ro, @dermacaredirect.co.uk
Medik8 Clay Mask (156.00 Lei/ £27.00 for 75 ml/ 2.54 fl oz) is described as purifying clay mask designed to reduce the appearance of pores size to leave the skin purified, refreshed, soft and glowing. This mask is suitable for women of all ages which have a combination, oily and normal skin type and especially for those who are acne prone skin or mature skin type. It is not suitable for those who are redness prone or dry skin.