Hello beauties!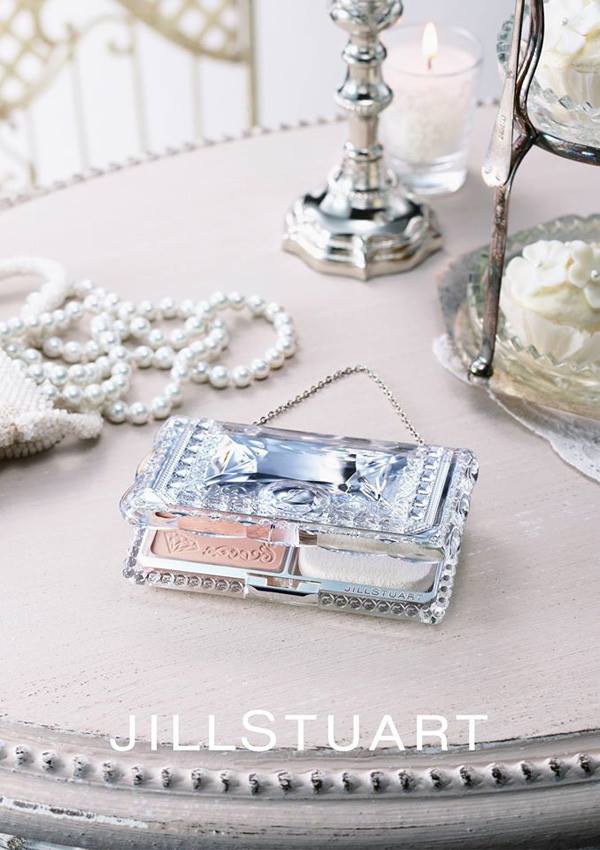 We talked about the launching of a new Jill Stuart Powder Foundation for spring 2015 back in January but as we are getting closer to the launch date more information arrives along with those super cute and feminine promo photos. This new formula offers a poreless, beautiful skin that lasts.
Sometimes smiling, sometimes crying, always overflowing with emotion…An actress, who enthralls all who see her with her skillfully changing expressions. Whether she is out in the brilliant sunlight, embroiled in a sweaty action scene, our caught in a torrential downpour, the beauty of her skin remains unchanged. Always striking such a translucent, such a dignified impression.
What if there was a way to get for yourself the flawless, beautiful, captivating skin of an actress? Presenting a powder foundation created specifically to realize this dream of all girls everywhere. A smooth layer covers all pores and other areas of concern, bringing you flawless skin. The very act of applying makeup itself will create an eternally beautiful memory, unforgettable ever after seeing it just once. Taking on a shining aura from the moment you apply it to your skin, and bringing you to the captivating skin of starring actress, with beauty that lasts forever.
Availability
Japan Launch Date – 6 March 2015 in stores