Hello beauties!
Clinique x Jonathan Adler Summer 2017 Makeup Collection is so joyful and makes you wanna drop everything, start packing and get away for that summer vacation. On a hot day like this, seeing the promo photos with the products by the swimming pool, makes me wanna grab by swimming suit and head over to the nearest pool for a swim. 🙂
The new and limited edition collection by designer Jonathan Adler captures the jet-set glam of his favorite seaside destinations—
Palm Beach, Capri, Santorini. The inspiration comes from that iconic Clinique green that signifies freshness. The collection is full of bright, bold and fresh colors so you'll get a glamorous and playful summer look.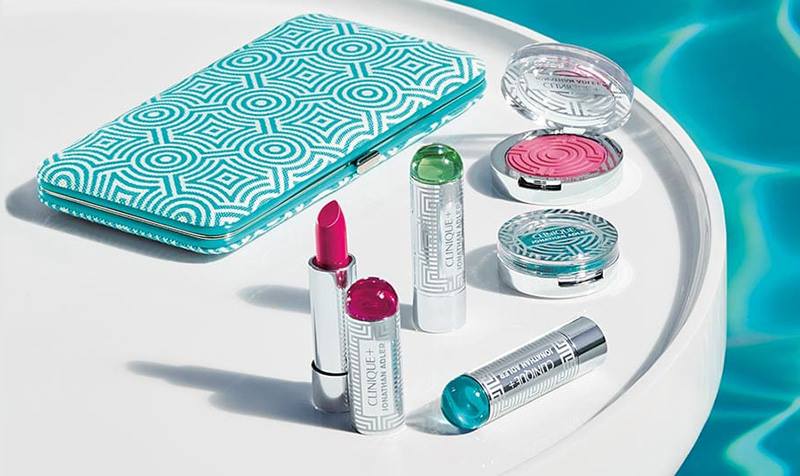 Availability
U.S. Launch Date – Now at Nordstrom and @clinique.com | later at Sephora
UK Launch Date – 7 July 2017 @clinique.co.uk | August 2017 at Selfridges