Hello babes!
As I'm trying more and more Oud Milano products I'm coming back to you with new reviews. Today is all about Oud Milano 303 Eyeshadow Compact, the first eyeshadow color I tried from this line. It's one of the 30 shades available which promise a wonderful pigmentation and rich color. I have more eyeshadow colors coming up for review so keep an eye on the blog.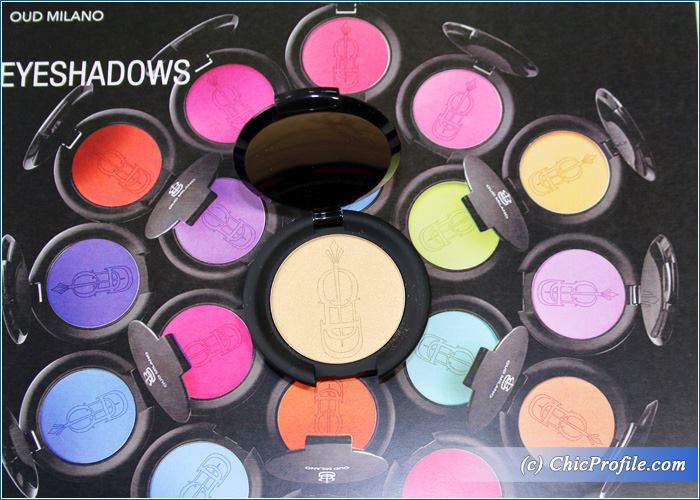 Where to buy:
London – Now at Oud Milano Store (353 Oxford Street, W1C 2JG – across the street from Debenhams)
International – Now @oudmilano.com
Oud Milano No.303 Eyeshadow Compact ($25.28 / £19.50 for 3 g / 0.1 oz) is a light golden-yellow with warm undertones and subtle gold sparkles. It has a semi-sheer coverage applied on bare skin. Over an eyeshadow primer it does look more vibrant but is buildable up to a medium coverage.