Hello beauties!
Senna Mulberry Lip Lacquer is one of the 3 new shades which are featured in Senna Midnight Wine Fall 2013 Collection (swatches & color story) and was the first one I've tested.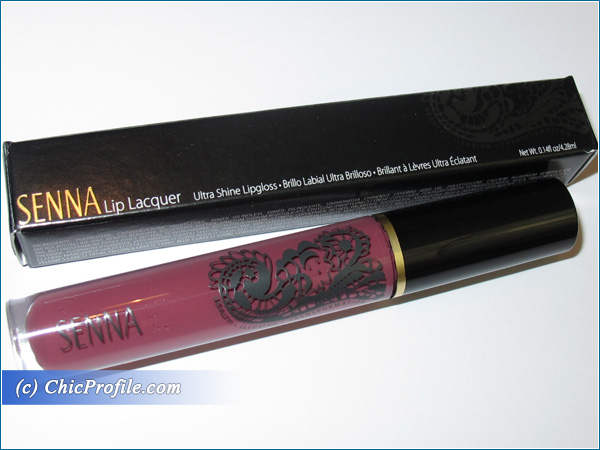 This moist and smooth vanilla flavored lipgloss formula applies high shine and color. Shea Butter, Grape Seed Oil, Jojoba Oil and Mango Seed Butter infused with mega vitamins helps to moisturize and protect lips.
Availability
Now @sennacosmetics.com
Senna Mulberry Lip Lacquer ($20.00 for 4.28 ml/ 0.14 fl oz) is officially described as a mauve wine and it's a real autumnal dark pinkish mauve brick color without shimmer and a super glossy finish. It is a rich color but it doesn't look fully opaque on the lips . I love the formula of Senna's lip lacquers because it's a bit thicker and slightly sticky without felling heavy or uncomfortable on the lips but is just the right combination that will last on your lips for a few good hours.