Hello lovelies!
I admit I wouldn't have tried NIOD Modulating Glucosides if my BFF wouldn't have bought it for me last year and said "Your skin is going to love it and you'll thank me later". The name is so off-putting that I wouldn't even bother to check this product in store or online. Sounds so scientific, like you'd need a chemistry degree to know what it can do.
I have to thank my BFF for introducing me to NIOD Modulating Glucosides because I'm on my second bottle already. Many people, just like me, tend to overlook good skincare products because of the names and that's a shame.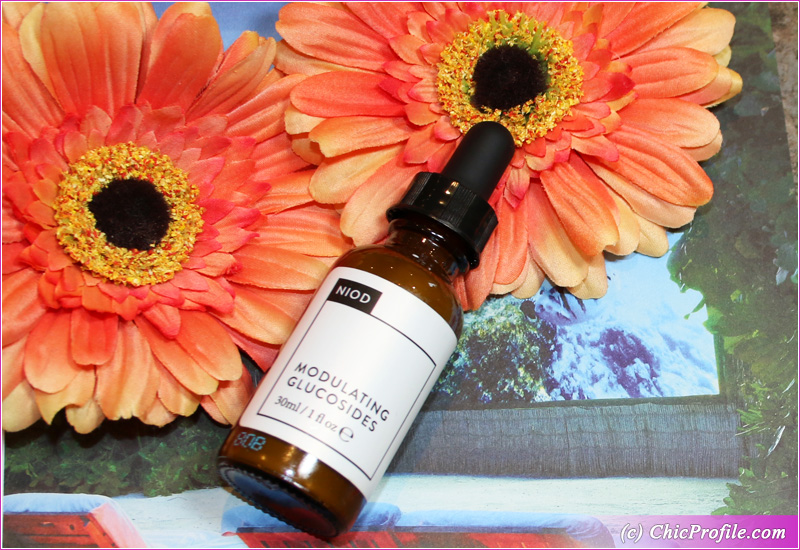 This one is ideal if you have sensitive skin and rosacea, just like me, or you have eczema, irritated skin or you just upgraded your retinol fix. For me it really did wonders in soothing skin and reducing redness or itching.
U.S. / UK & International – Now at Escentual, Look Fantastic, Beauty Expert