Hello pretties!
If Monday is the hardest day of the week for most people, it's all about pampering for me. I start my day with a refreshing shower, body lotion, sheet mask and Oud Milano Crazy Shower Strawberry & Cream Powder as the ultimate way to pamper myself. I told you more about the newly arrived Oud Milano brand in London in previous articles if you want to check it out. How many of you use an after shower cream powder? I admit I wasn't before I met Oud Milano Crazy After Shower Powder right here. 🙂 Why this powder came to be part of my Monday pamper routine you will find out in this review.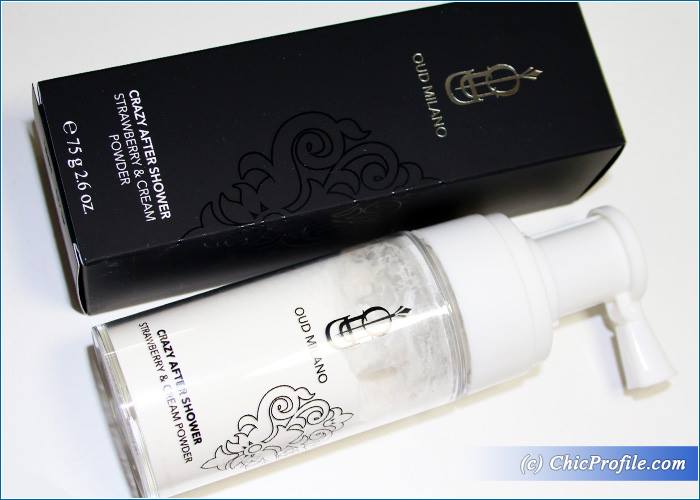 Where to buy:
London – Now at Oud Milano Store (353 Oxford Street, W1C 2JG – across the street from Debenhams)
International – Now @oudmilano.com
Oud Milano Crazy After Shower Strawberry & Cream Powder (£19.50 / $25.23 for 75 g / 2.6 oz) is a loose body powder that can be applied all over your body after bath or shower. If you are not to keen on the Strawberry & Cream scent you can choose between Vanilla and Raspberry, but they all smell delicious.