Hello sweeties!
Take a first look at the new Arabesque Sunset Glow Collection for spring summer 2014 where purple and orange tones are combined.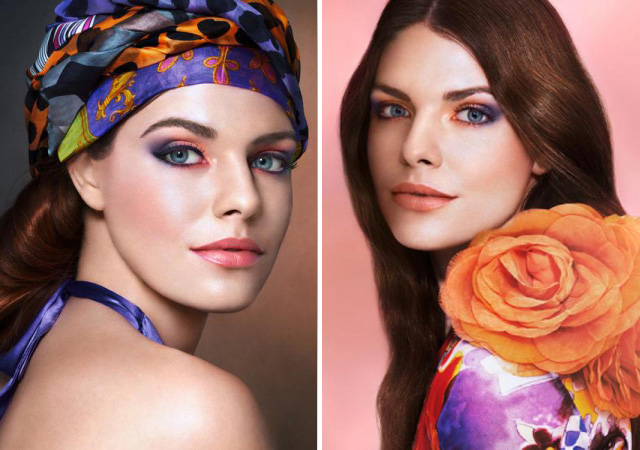 Fiery Orange, mysterious Purple: The fascinating play of colors of a sunset by the sea determined in the coming spring and summer the same look Sunset Glow by Arabesque.
Tropical fruity orange tones of melon and papaya combined with profound violet for a glowing color noise. Throughout the day it can make up a magical, more subtle look, while for a seductive evening make-up the colors become more intense and brighter.
Availability
International Launch Date – February 2014 @arabesque.de