Hello pretties!
RMK Color Performance Spring Summer 2016 Collection is going to hit counters in less than one month so as we are so close to the launch date, all the details and close-up photos have become available.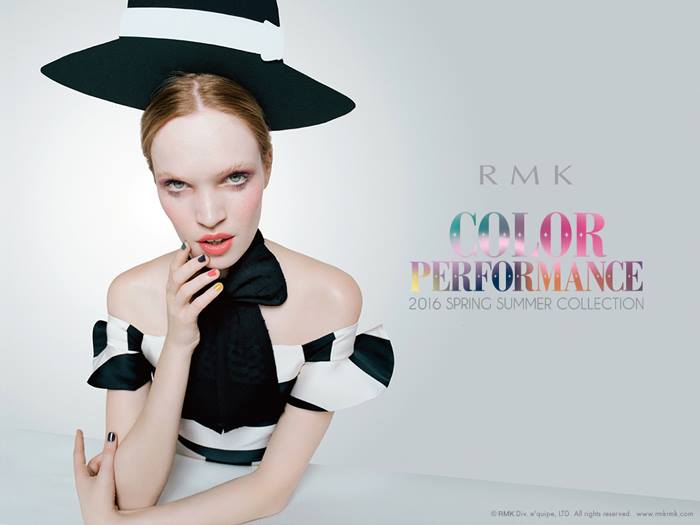 An entertainment of colors. Heart in mouth on the flying trapeze, the bewitching and beautiful star attraction of the show! This spring RMK takes inspiration from the world of the circus, an atmosphere charged with excitement and energy, huge audiences cheering and applauding wildly. Play magician and mix our colors to evoke mysterious, come-hither charms. This spring try on the new and unthought-of colors, and makeup in an ecstasy of surprised delight.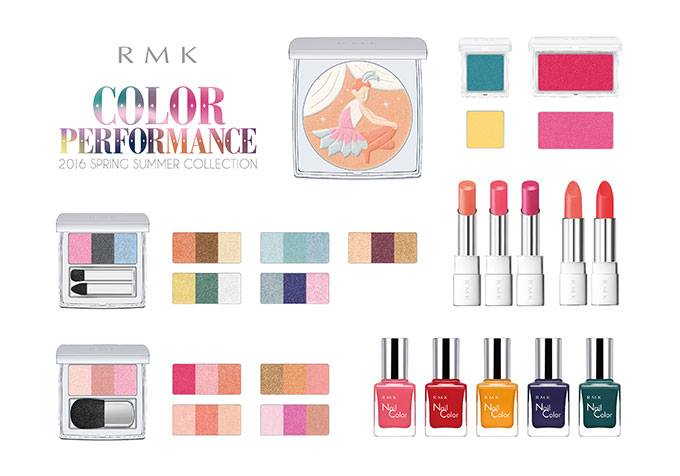 Availability
Japan Launch Date – 15 January 2016
RMK Color Performance Spring Summer 2016 Collection
RMK Spring Circus Face Color – New & Limited Edition
Open the compact and prepare to meet the circus's star attraction. The playfulness of our limited edition face color captures the mood of the collection. Choose from white, pink, blue and orange, and use the bronzer base to effect the finish you fancy. Blend them all together for a truly even skin-tone. While enhancing your natural contour, it adds translucency and shapeliness. Removing unwanted sheen, it endows your skin with a lasting semi-matte finish.
RMK Color Performance Eyes
Shades:
01 Black
02 Brown
03 Mint
04 Bordeaux
EX-01 Green (Limited Edition)
EX-02 Purple (Limited Edition)
RMK Color Performance Cheeks
Shades:
01 Translucent Pink
02 Red Coral
03 Bronze Beige
EX-01 Orange Beige (Limited Edition)
EX-02 Pink Brown (Limited Edition)
RMK Irresistible Glow Lips
EX-07 Nude Coral (New)
EX-08 Nude Pink (New)
EX-09 Nude Rose (New)
RMK Irresistible Bright Lips
EX-05 Shiny Pure Pink (New)
EX-06 Bright Coral (New)
RMK Nail Color EX
EX-42 Coral Rose (New & Limited Edition)
EX-43 Bright Red (New & Limited Edition)
EX-44 Yellow Ocher (New & Limited Edition)
EX-45 Deep Navy (New & Limited Edition)
EX-46 Deep Green (New & Limited Edition)
Enjoy more photos…