Hello pretties!
Last month I received the Manhattan Retro Glam Vintage Romance Eyeshadow Palette (preview, first thoughts) as a gift from a friend as I was really excited about it since I first saw it the promo photos of Manhattan Retro Glam Collection (info, visuals). The colors were exactly what I like to wear and even though this is a small 6 eyeshadow palette the shade which range from light to dark, pink and black can be combined to create different looks for day or night.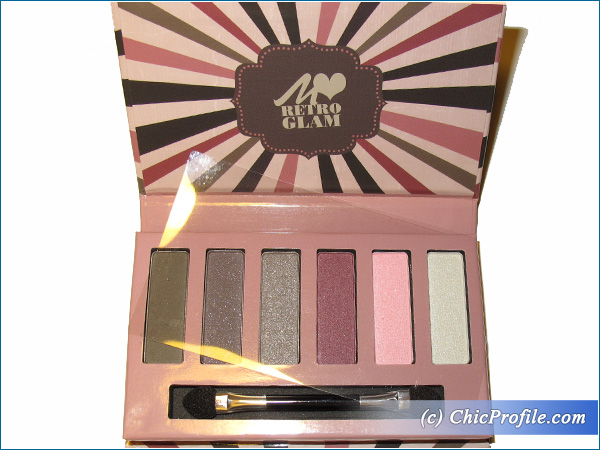 Availability
Now at Manhattan counters, DM drugstores, Muller and local drugstores
Manhattan Retro Glam Vintage Romance Eyeshadow Palette (€7.00 for 6 g) has a cardboard packaging and includes 6 eyeshadows and a dual-ended sponge applicator. A mirror it would have been a nice addition to this palette but we have to consider the price as well. Unfortunately the eyeshadows don't have individual names so this makes them just regular eyehsadows and a bit of inconvenient to refer to each one separately.I expected the eyeshadows to be more pigmented, especially the dark ones but unfortunately none of them has a good color payoff. Without an eyeshadow primer they look quite sheer and washed out and it was to say which one is the best from the entire palette I would give credit to the silver shade in the middle. Applied over an eyeshadow primer (I used Too Faced Shadow Insurance Primer) they look more alive but far from calling them pigmented. They are sheer, quite transparent and soft shades that would deliver a more natural and soft makeup look rather than an intense or smoky eye makeup.
I also did a makeup look using this palette and I will post it afterwards on a separate article so you can see what this palette can do. The palette is somehow divided in two: 3 shimmering shades (silver, rosy, white) and 3 darker shades (hip grey, dusky purple, burgundy). The shimmery shades are the lightest ones, they do perform a bit better than the others but the rosy and white shade have quite a fallout during the application and when I dipped my brush into them.
From the darkest shades I found the Burgundy to be the one who performed better but they are all dry and a bit powdery, very hard to make them to show a decent color payoff. They are incredibly dull when they are applied and it's such a shame as they look pretty in the packaging.  They are blendable and they tend to last for 6 hours before they start to fade but in any combination they do look pretty soft.
Enjoy more photos…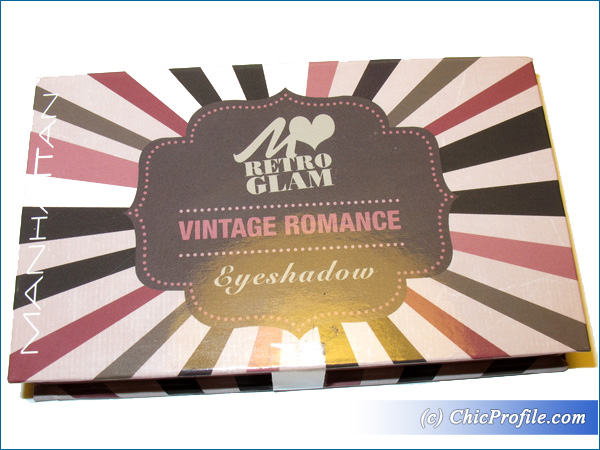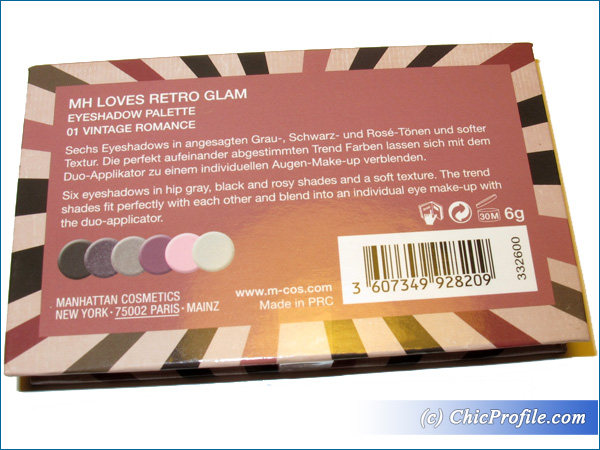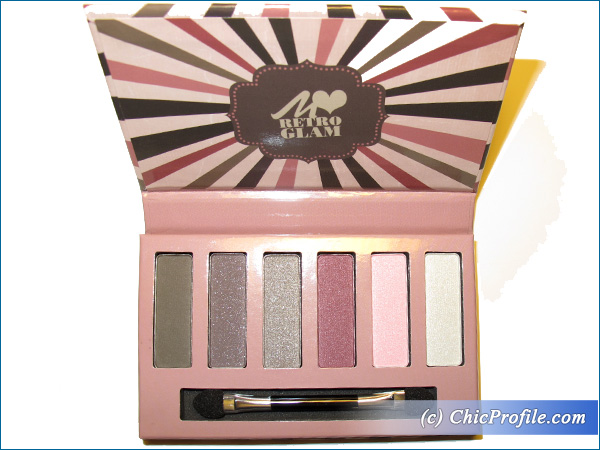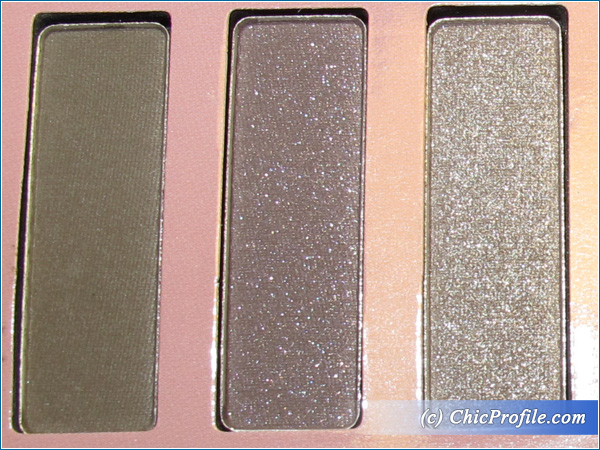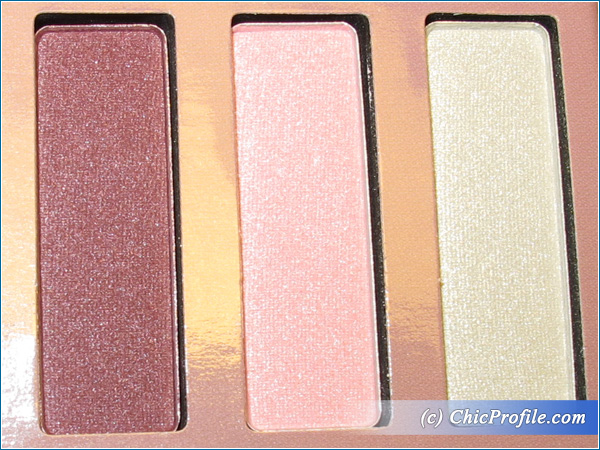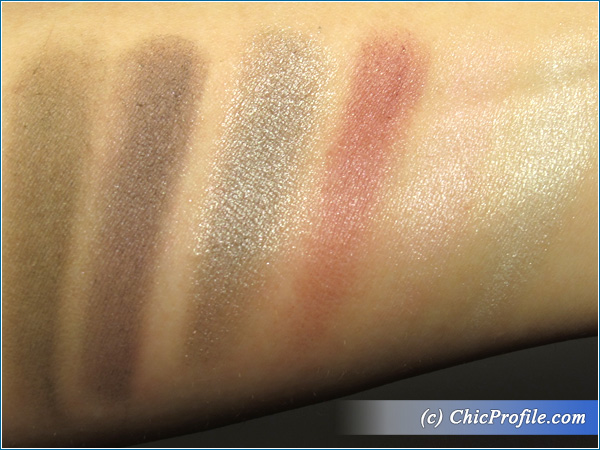 Manhattan Retro Glam Vintage Romance Eyeshadow Palette Swatches without a primer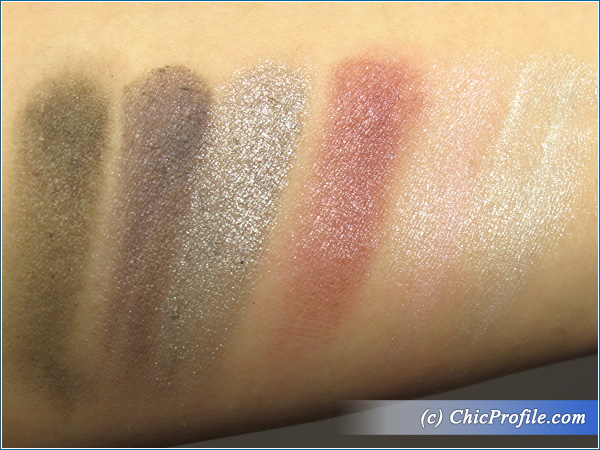 Manhattan Retro Glam Vintage Romance Eyeshadow Palette Swatches over a primer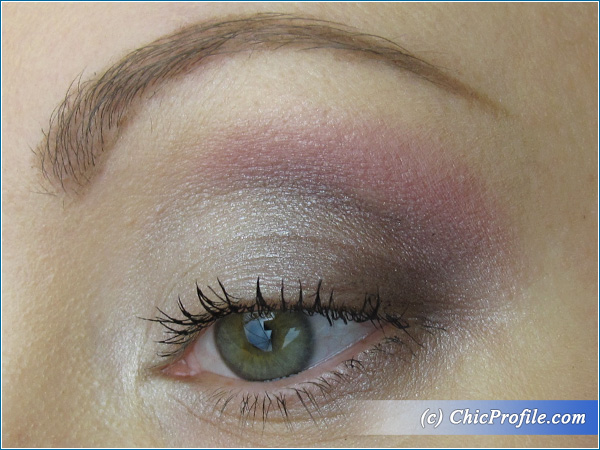 Makeup using Manhattan Retro Glam  Vintage Romance Palette (upcoming tutorial)