Hello beauties!
It's time for a new review and a new lip shade and this time I chose to talk about the limited edition Manhattan #02 Soft Mat Lipcream shade from Manhattan Retro Glam 2014 Collection (info, swatches, photos) which was released last month.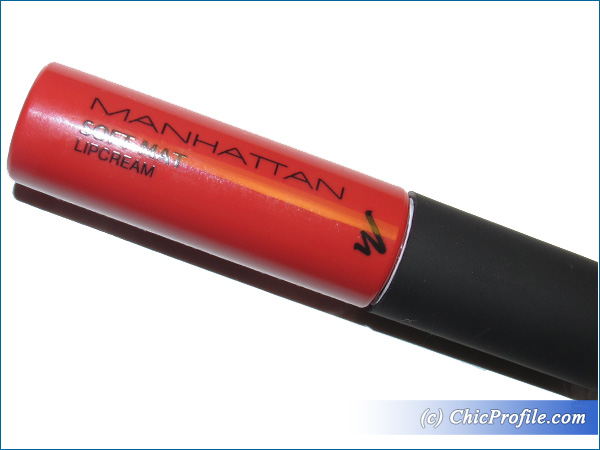 Availability
Now at Manhattan counters, DM and local drugstores.
Manhattan Soft Mat Lipcream Shade #01 (€4.00 for 6.5 ml) is a bright red with a hint of coral and warm undertones and a perfect mat effect. It's an intense and very pigmented shade that look opaque on the lips. Unfortunately Manhattan didn't give a name to this shade so we should refer to it by number 01.
This lip cream formula is very smooth and it feels incredibly lightweight on the lips so when I apply it I feel how easily it glides and colors the lips. Having a matte finish I have to admit it emphasizes lip lines and makes lips look dry as it sucks out the moisturize quite fast.
I really recommend exfoliating your lips and using a rich lip balm 5-10 minutes prior applying this lip cream. Manhattan 01 Soft Mat Lipcream is definitely not for those who are color shy as it looks very bright especially contrasting with a lighter skin tone. If you are into these kind of warm red shades and you like a bold red lip then you will surely appreciate the pigmentation and opacity.
I had about 3 hours wear with this formula, without drinking or eating, because when I started to eat the color began to fade in the center of the lips. As the hours passed the color was settling even more into lip lines and make them look very dry so at the end my lips were kind of dehydrated and badly in need of a good moisturizing lip balm.
The packaging is a small but thick transparent plastic tube with a black cap and a doe-footed applicator with a short wand. This is a drugstore lip product so if you like the shade and the soft mat effect but you don't mind reapplying it every 2-3 hours then you should really give a try. Don't forget to use a lip balm or you can add a transparent lip coat or lip gloss on top of the lip cream giving it a shiny effect.
Enjoy more photos…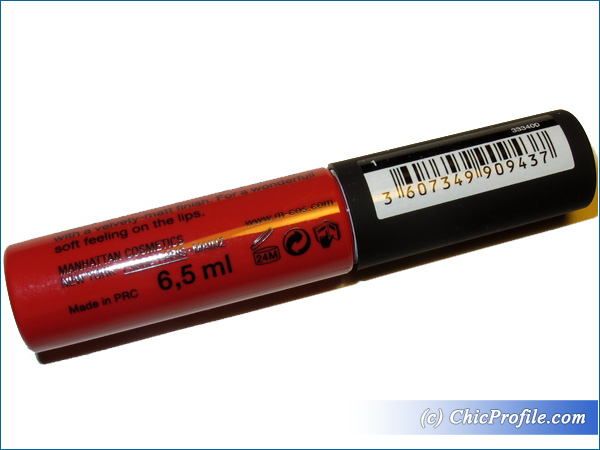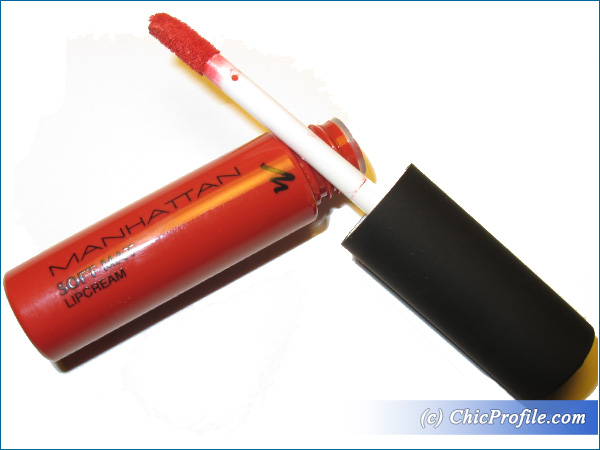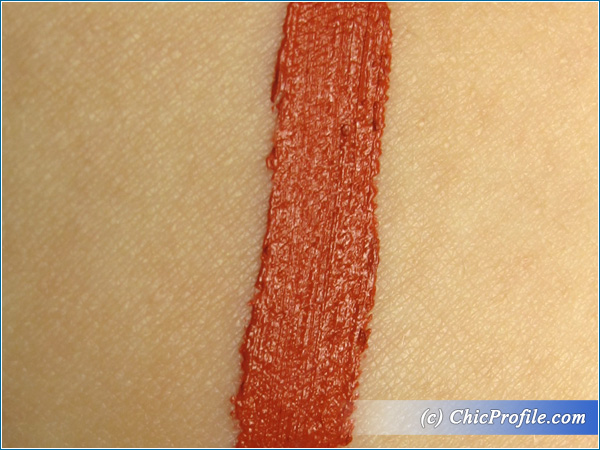 Manhattan Soft Mat Lip Cream 01 Shade – Swatch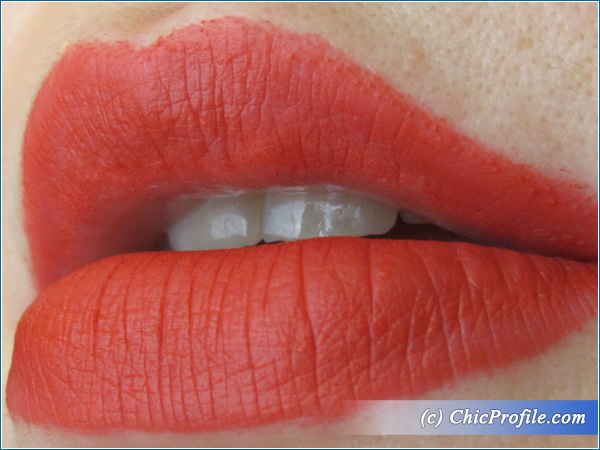 Manhattan Soft Mat Lip Cream 01 Shade – Lip Swatch

LEFT: Nude Lips – RIGHT: Manhattan Soft Mat Lip Cream 01 Shade – Lip Swatch