Hello beauties!
I invite you to take a look at the new Make Up Factory Artist's Selection Collection that was launched a few weeks ago. This collection features a lot of colorful shades which are meant to brighten up this season. The new products are all about professional cream textures with moisturizing ingredients for long-lasting durability.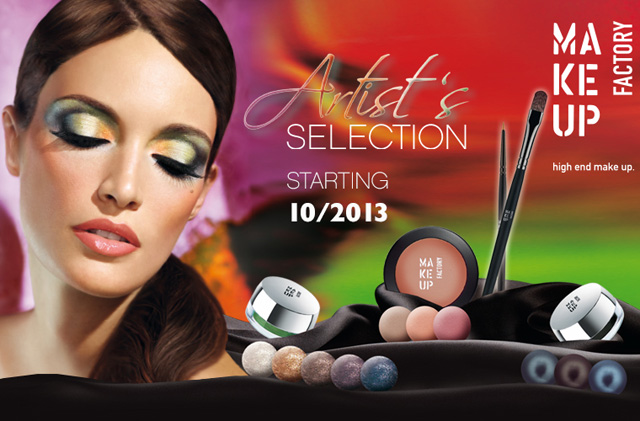 Availability
International Launch Date – September 2013 at Muller
Make Up Factory Artist's Selection Collection Winter 2013
Blush Creme
No.08 Rosy Wood
No.12 Vintage Blossom
No.18 Flash Apricot
No.24 Pink In Love
Creme Eye Color
No.12 Cyber White
No.25 Vibrant Copper
No.31 Spacy Chestnut
No.49 Chromatic Green
No.58 Electric Blue
No.74 Metallic Plum
Creme Eyeshadow Brush
This professional Creme Eyeshadow Brush makes application wonderfully gentle. The brush, made from fine synthetic fibers, is easy to clean and picks up and deposits color beautifully.
Dramatic Cream Eye Liner
No.05 Drama Black
No.08 Rocky Grey
No.12 Romantic Brown
No.18 Saphire Blue
Eye Liner Brush
This brush, consisting of a mixture of high-quality polyester fibers (toray) and marten hair, is fantastically supple and resilient. The finely tapered tip and the brush hairs which are attach under high tension allow a perfect, precise eye line to be drawn.
Eye Makeup Remover Gel
Enjoy more photos…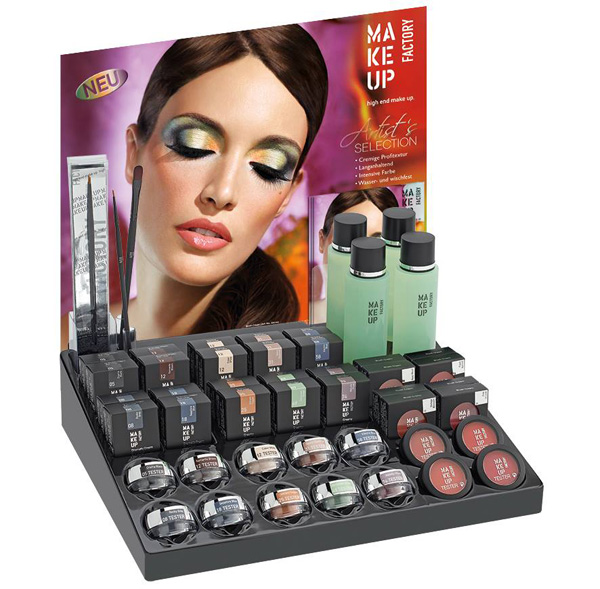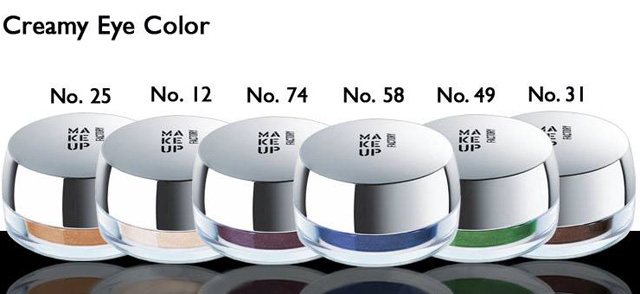 Since this collection is already available on the counters for quite some time I want to ask you what products have you picked up. 🙂