Hello lovelies!
I want to share with you my thoughts for Kinetics Urbanesse nail polish, one of the new shades from Kinetics Urban Legend Collection Fall Winter 2013 (swatches & photos). Urbanesse is the second color I tested from this collection and I want to apologize in advance for the length of my nails as I just cut them very very short the week before wearing this color.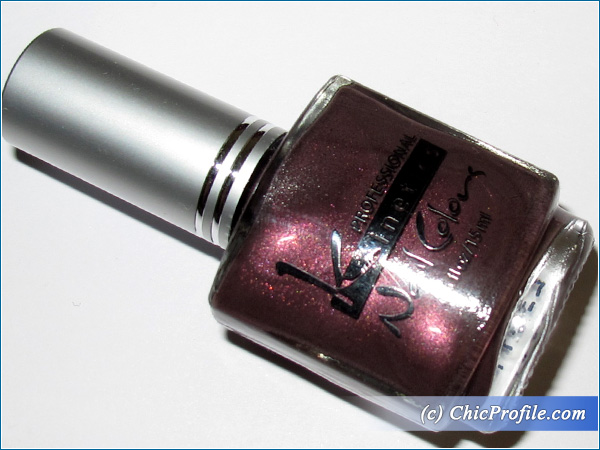 I know I haven't reviewed any nail lacquers in the past month and the fact that I chose to cut my nails was the reason as I wanted to take a break from any nail lacquers and use only nail treatments. I let my nails grow and shaped them in a square shape with rounded edges so I'll be starting to review more nail polishes now.
Availability
Now @kineticsnails.com, @margaritabelska.com, @kiriloff.ro
Kinetics Urbanesse Nail Polish (€6.00/ 25.00 Lei/ £3.60 for 15 ml/ 0.5 fl oz) is a dark mauve brown with super fine gold, pink, green and copper shimmer which is visible under the sun light. It has a super creamy fluid consistency, very well balanced between thick and thin. The color is deep and pigmented but not fully opaque in one layer. After I've applied the second layer, Urbanesse was fully opaque and had a high shine making the application of top coat only optional.
I personally really like this color and find it suitable to be worn during this season and my only regret was not having longer nails as I think it would have looked a bit better.
I had no problems during the application as the brush glided easily and displayed the polish evenly without streaking, bubbling or pooling along the edges of the nail.
As a top coat I used my favorite Kinetics Nano Shark Treatment (review & swatches) and as a base coat I applied Kinetics Nano Seal Treatment (review & swatches).
I worn Kinetics Urbanesse nail polish for 4 days before removing it and the results were pretty good. The color intensity was unchanged, same deep pigmented and opaque color but with less shine. The formula proves to be a winner once again as the polish didn't chipped and you can barely see minor tip wear. For those of you who are not familiar with my testing nail polishes techniques I will tell you that I use top coat only on the nails from my left hand while the nails from my right hand were painted only in 2 coats of Urbaness. As you can see from the photos the results is the same and this nail polish did pass the test.
Enjoy more photos…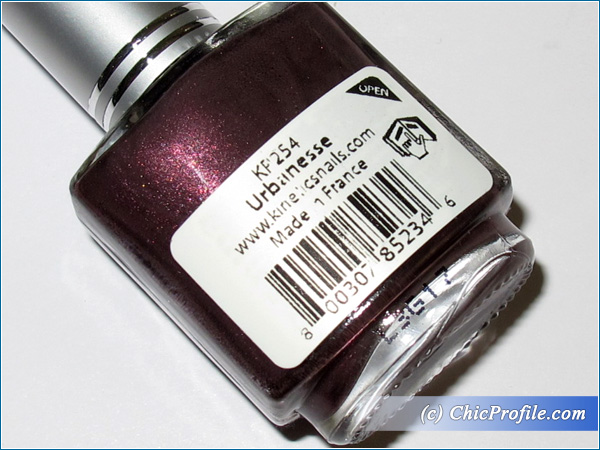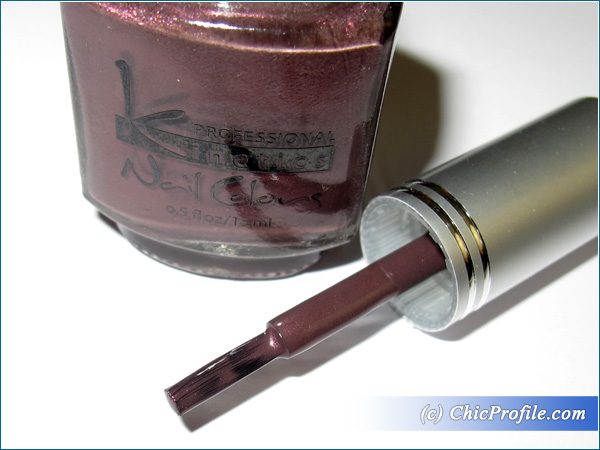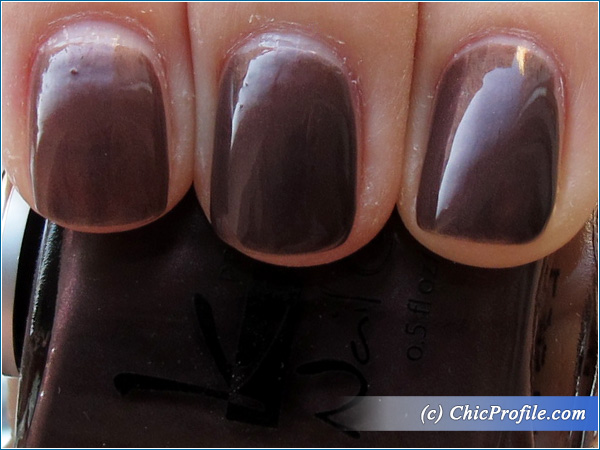 Kinetics Urbanesse Nail Polish – Swatch (one coat)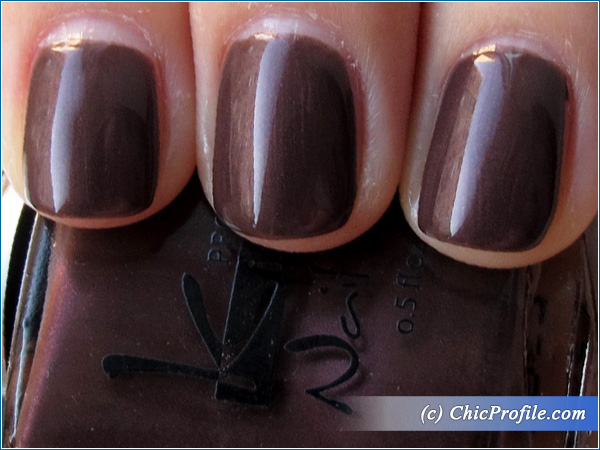 Kinetics Urbanesse Nail Polish – Swatch (two coats)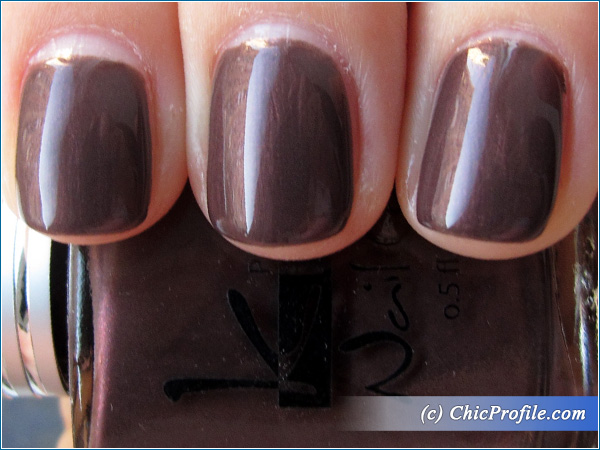 Kinetics Urbanesse Nail Polish – Swatch (with top coat)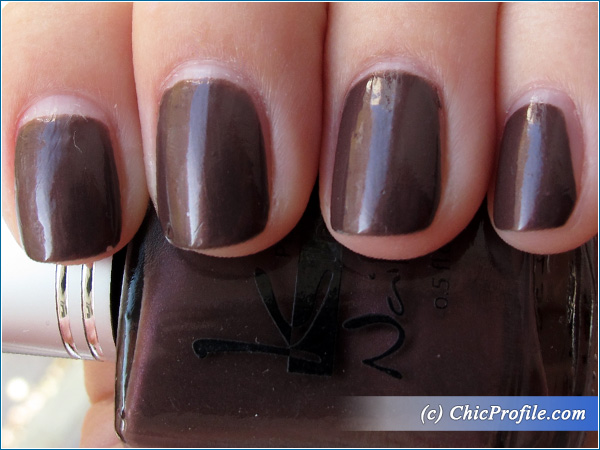 Kinetics Urbanesse Nail Polish – Swatch 4 Days Later (with top coat)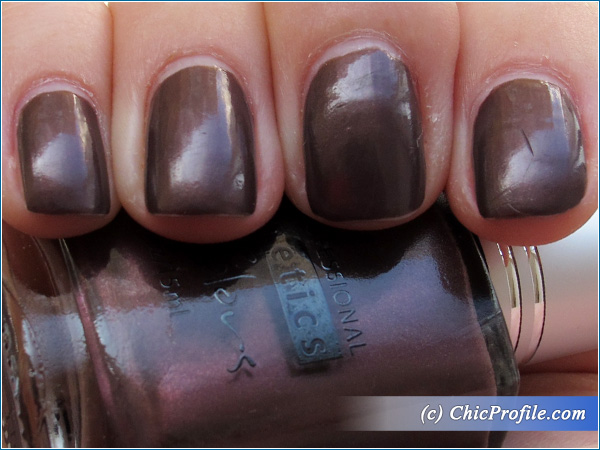 Kinetics Urbanesse Nail Polish – Swatch 4 Days Later (without top coat)
What do you think of this shade? Are you usually looking for a nail polish formula that will last on your nails for more than 5 days without chipping or fading or you like to change your nail color every 2 days?