Hello beauties!
When it comes to nail polishes, Kinetics is one of my favorite brands and the tone of reviews I did and my huge Kinetics nail polish collection can confirm that. This year the brand revamped their entire line of nail polishes, changed the packaging and renew the formulas so now we get the new Kinetics Solar Gel nail polishes. During the holidays we are more tempted to use glitter or sparkling effect nail colors so my picks for this month are Kinetics Solar Gel Gold and Jet Black nail lacquers.
Availability
Now @kineticsnails.com, @margaritabelska.com, @kiriloff.ro
Kinetics Solar Gel Jet Black Nail Polish (€6.00/ 25.00 Lei/ £3.60 for 15 ml/ 0.5 fl oz) is an intense black with a shiny finish. It has a light but well balanced formula between thick and thin and glides evenly across the nail without streaking, pooling or bubbling.
It has a rich, dark color which is opaque right from the first layer but it gets a fully intense color coverage and beautiful glossy finish after the second layer.
I love wearing dark nails and if they are black, the better. So in order to spice up my manicure this holiday season I choose to pair Kinetics Jet Black nail polish with the golden flakes of Kinetics Solar Gel Goldy Nail Polish. I wore this combination only once, but I'm planning on wearing it again tomorrow for the New Year's Eve party and I will return with photos after 5 days wear.
Kinetics Solar Gel Goldy Nail Polish (€6.00/ 25.00 Lei/ £3.60 for 15 ml/ 0.5 fl oz) is a gorgeous gold glitter with an intense sparkling effect. It has a jelly-like formula which is a bit thick so it is meant to be applied over other nail colors.
I tend to wear glitter nail polishes on their own sometimes, but I just hate when I need to take them off. In this case I would prefer layering one or two coats of Kinetics Gold nail polish over a darker color to spice it up, or why not even on a gorgeous burgundy or red one for a sparkling twist combined with elegance.
Enjoy more photos…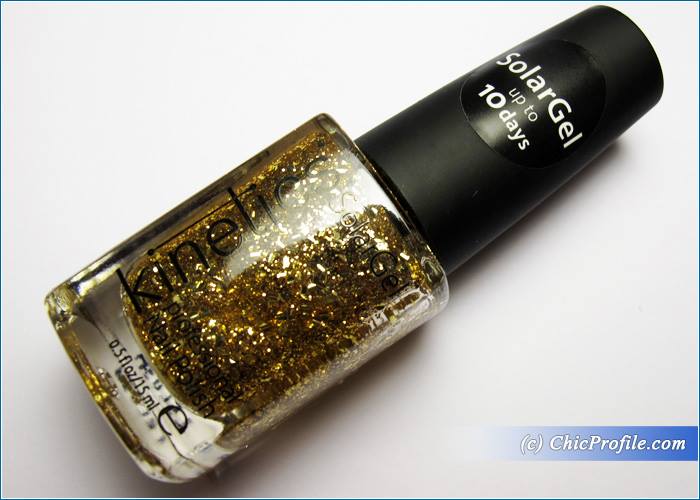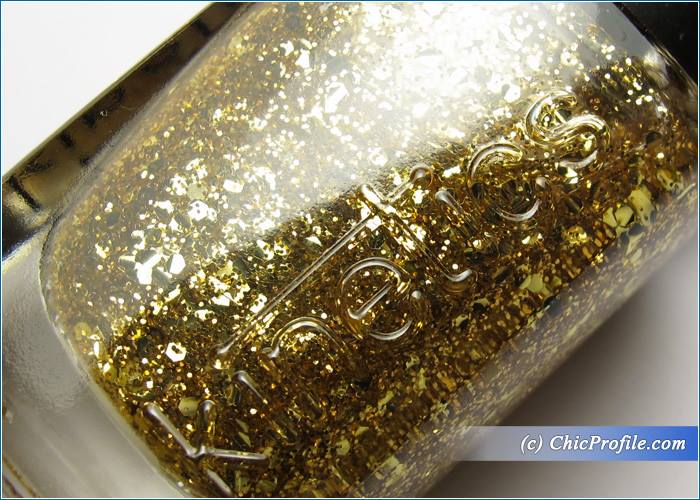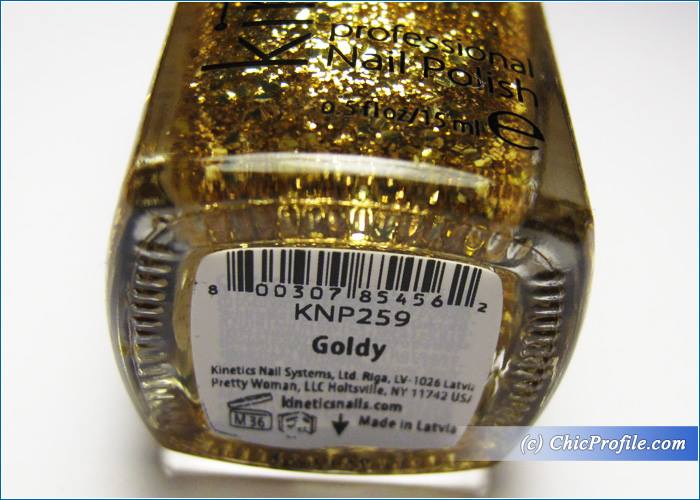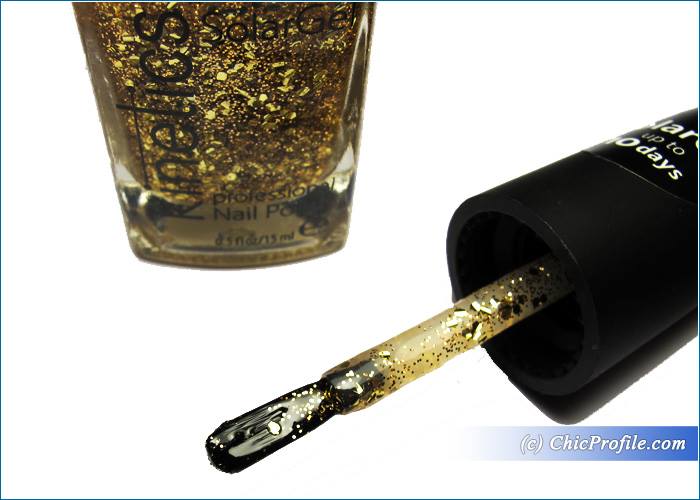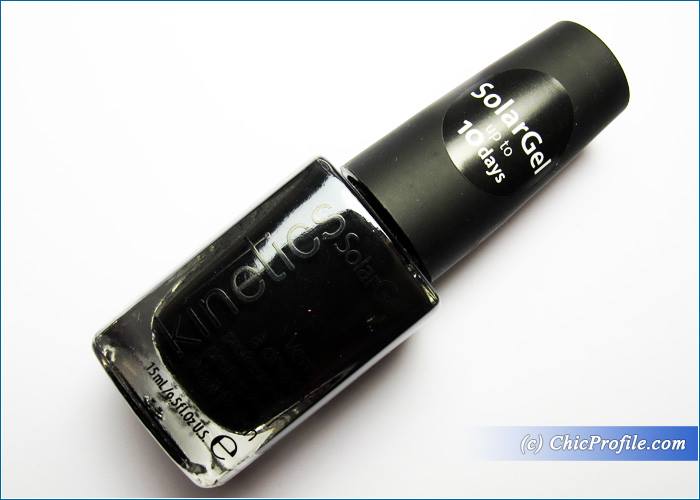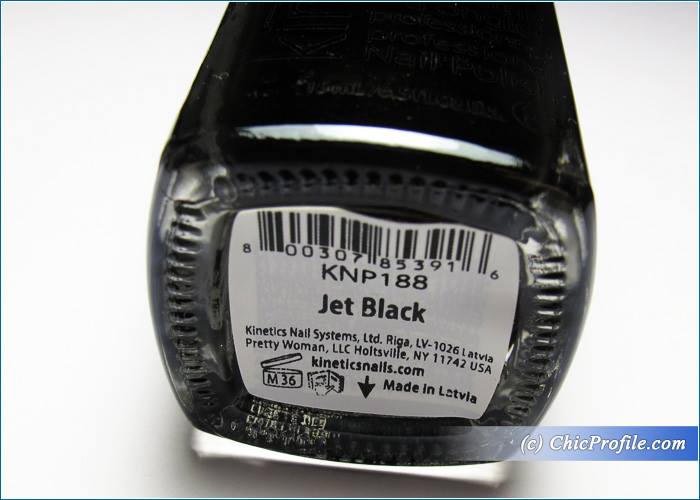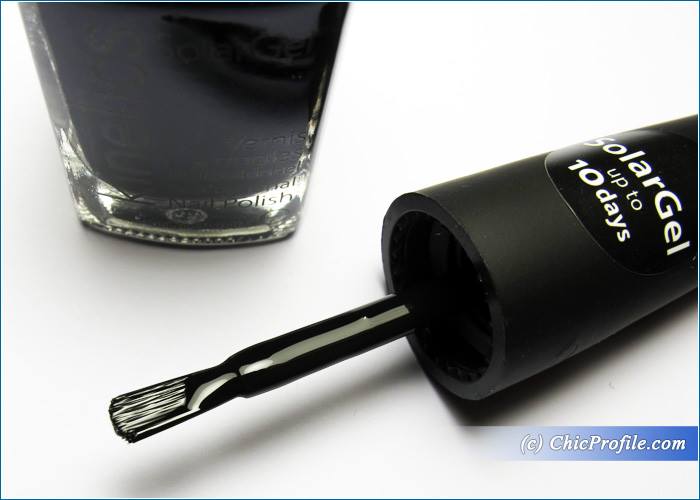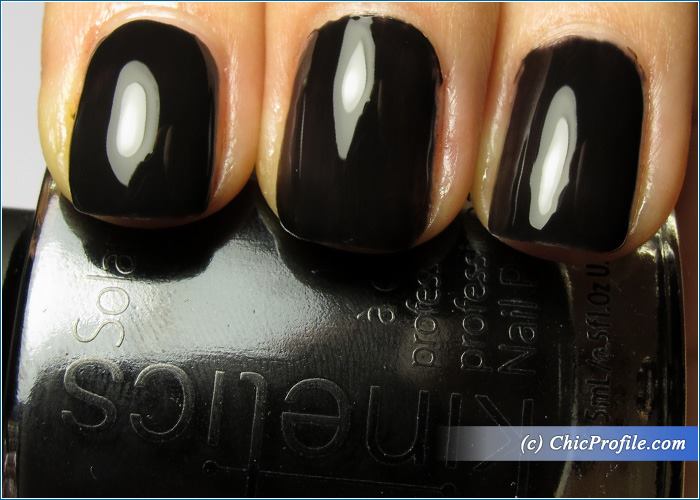 Kinetics Solar Gel Jet Black Nail Polish Swatch – one coat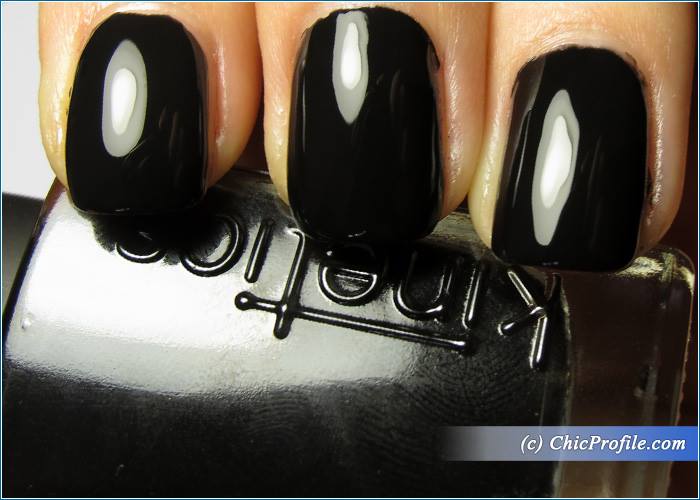 Kinetics Solar Gel Jet Black Nail Polish Swatch – two coats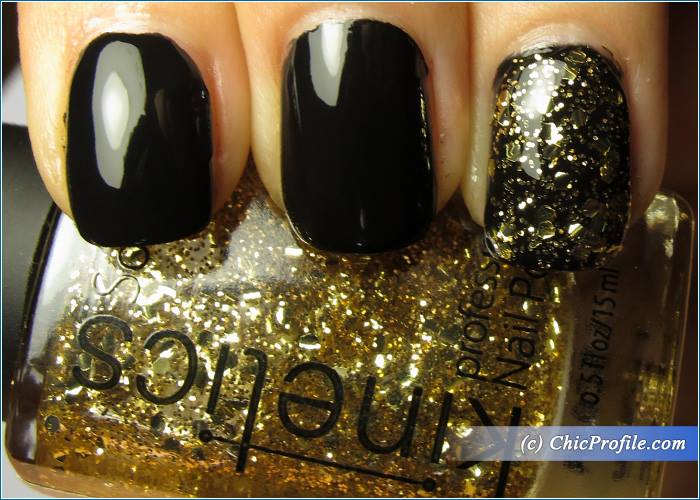 Kinetics Solar Gel Jet Black and Goldy Nail Polish Swatch (without top coat)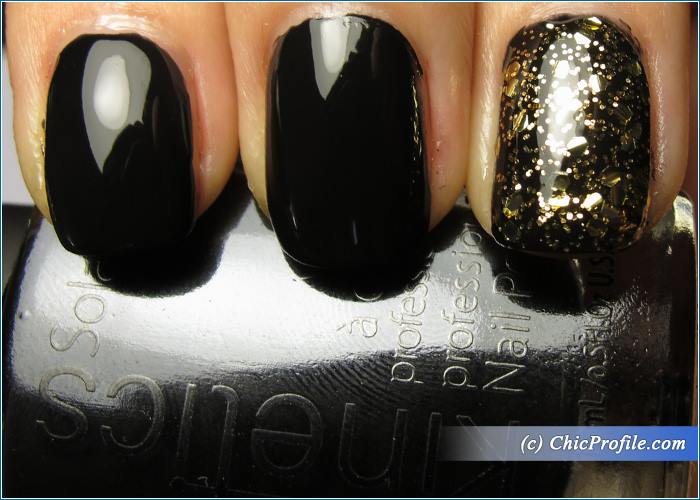 Kinetics Solar Gel Jet Black and Goldy Nail Polish Swatch (with top coat)