Hello sweeties!
I want to share with you my review about Kinetics Graffiti Quick nail polish, probably my favorite shades of this season and one of the new polishes of Kinetics Urban Legend Collection Fall Winter 2013 (swatches & photos). As much as I love to wear pink when the cold season comes I tend to prefer more darker shades.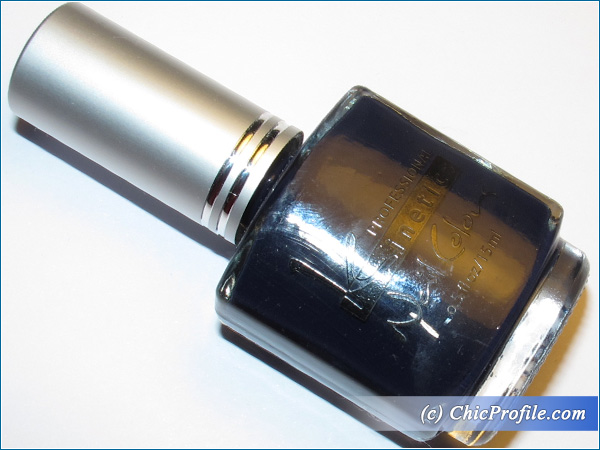 Availability
Now @kineticsnails.com, @margaritabelska.com, @kiriloff.ro
Kinetics Graffiti Quick Nail Polish (€6.00/ 25.00 Lei/ £3.60 for 15 ml/ 0.5 fl oz) is a very dark navy blue with a luscious finish and a creamy formula. This shade is so dark that most times it can easily be confused with a black nail polish but you can distinguish its real color only close-up. The consistency is well balanced like most of Kinetics' formulas from this collection so I can say that it's creamy and it glides easily and evenly on the nail.
It is fully opaque in one coat and you can wear it like this if you want and it will be totally fine but I chose to add a second coat to have an extra shine and a more darker color. The application was perfect, without bubbling, streaking or pooling and brush picked quite a lot of product enough to be applied on 2 nails.
I used Jordana Garlic Growth Base Coat on all of my nails and on my left hand nails I added Jordana Yellow Out Top Coat just so I can compare the results after a few days wear. I decided to let my right hand nails painted in only one coat of Kinetics Graffiti Quick.
Kinetics has a long lasting formula so after 5 days wear I had very minor tip wear on the nails where I've applied top coat and still a vibrant and opaque color with a glossy finish. On my right hand nails the result is pretty impressive as well. Painted in only one coat of Graffiti Quick nail polish and without a top coat the color is still opaque and with a natural finish while I had minor tip wear.
Enjoy more photos…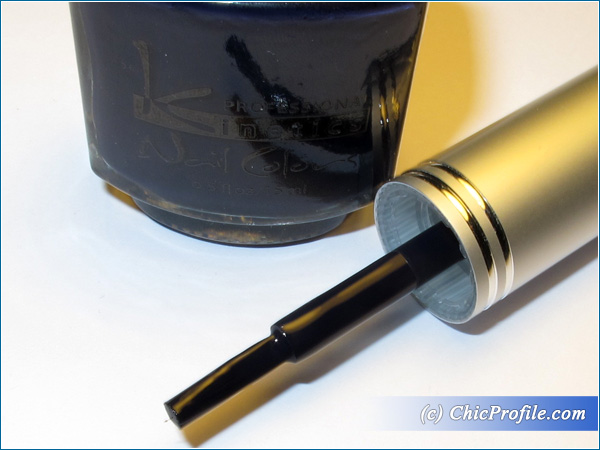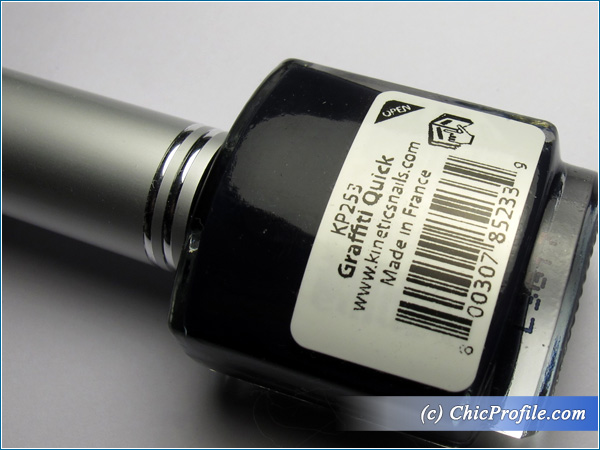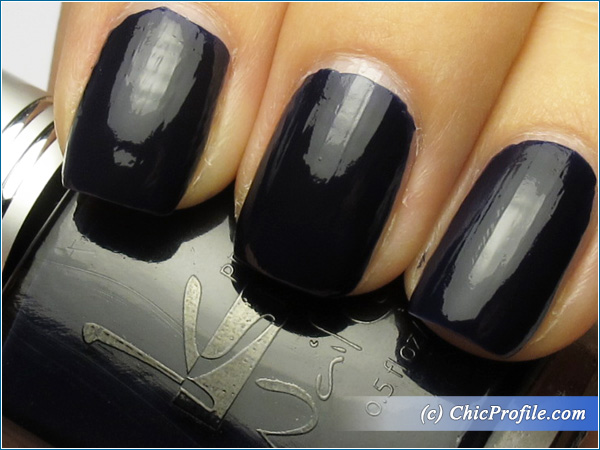 Kinetics Graffiti Quick Nail Polish – One Coat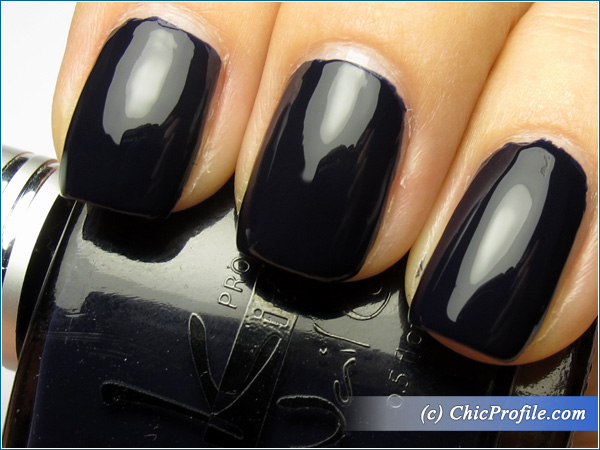 Kinetics Graffiti Quick Nail Polish – Two Coats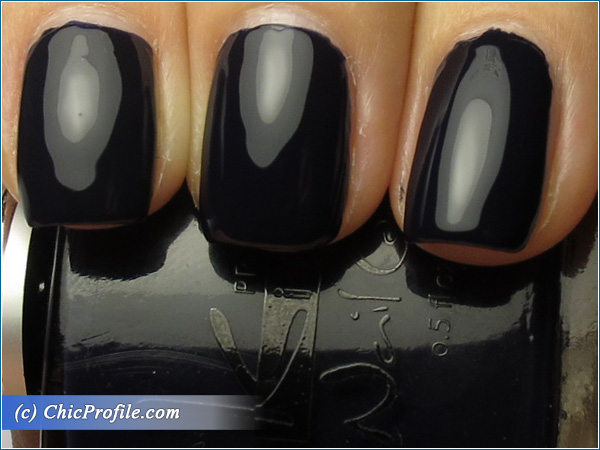 Kinetics Graffiti Quick Nail Polish – Top Coat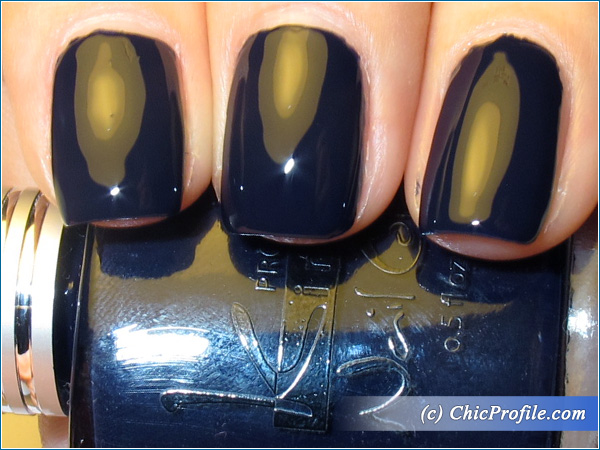 Kinetics Graffiti Quick Nail Polish – Top Coat (with flash)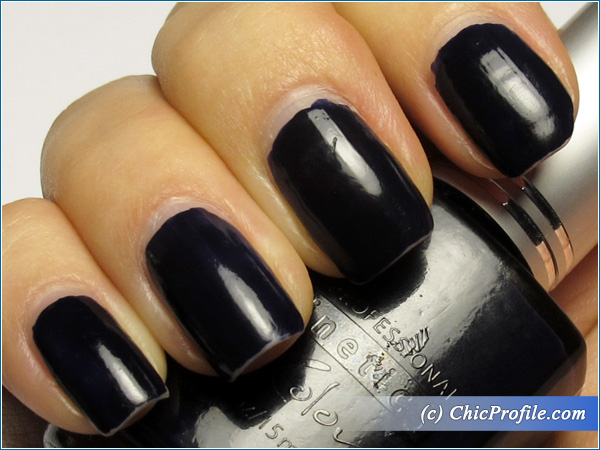 Kinetics Graffiti Quick Nail Polish – 5 Days Later – One Coat (without top coat)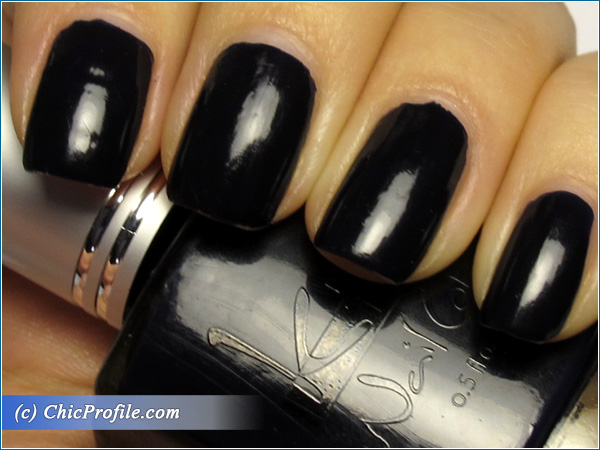 Kinetics Graffiti Quick Nail Polish – 5 Days Later – Two Coats + Top Coat
I hope you enjoyed this review and find it helpful in case you are thinking about purchasing this shade. I really love wearing darker shades and I Kinetics Graffiti Quick is a beautiful and long lasting nail polish that looks perfect on both short and long nails. 🙂