Hello lovelies!
For the past few days Kinetics Crying Lamborgini nail polish was on my nails and this is my favorite shade from Kinetics Leather & Sand Collection (swatches & photos) that was released earlier this year. The entire collection features 6 new sparkling shades with gritty texture and a few months ago I purchased 4 of them but I just didn't had time to review them until now. About Kinetics Leather & Sand Collection (official info & promo images) I've talked to you at the end of spring 2013 when I announced the new nail polishes and told you this was a special launch as Kinetics usually launches bigger collections which combine shades that can be worn during two seasons.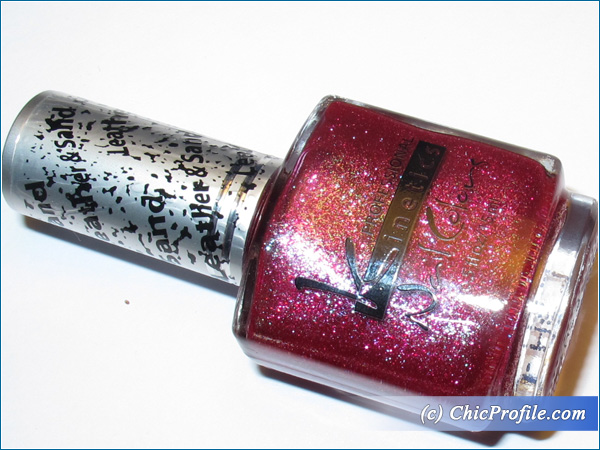 Availability
Now @kineticsnails.com, @margaritabelska.com, @kiriloff.ro
Kinetics Crying Lamborgini Nail Polish (€6.00/ 25.00 Lei/ £3.60 for 15 ml/ 0.5 fl oz) is a very pigmented medium raspberry pink with blue and rosy shimmer. It looks fully opaque and intense in two coats and the shimmering particles gives a lovely effect and makes the color pop. It has a medium light consistency which dries down into a gritty texture. The application went flawlessly from beginning to end, without streaking, pooling or bubbling. The color looks beautiful in one coat but I advise you to wear it in two layers for that beautiful colorful effect.
I applied Jordana Yellow Out Top Coat only my left hand nails and this seemed to have smooth out that gritty texture just a little bit and added an extra glossiness. As a base coat I used Kinetics Nano Seal Nail Treatment (review & swatches).
Kinetics Crying Lamborgini was on my nails for 4 days and the color was still intense and opaque on all of my nails but I had minor tip wear without chipping on those where I've applied top coat and a visible tip wear on one of the nails where I haven't used top coat.
Overall I must say I'm dying to wear this color again and I probably will around Christmas time because it is such a festive color with a great formula and colorful shimmery particles that makes it look so special.
Enjoy more photos…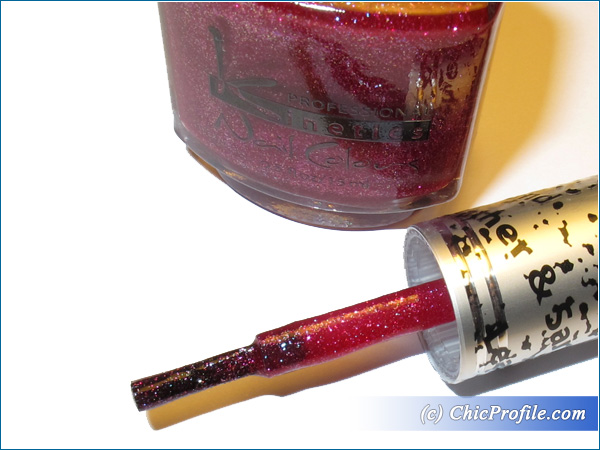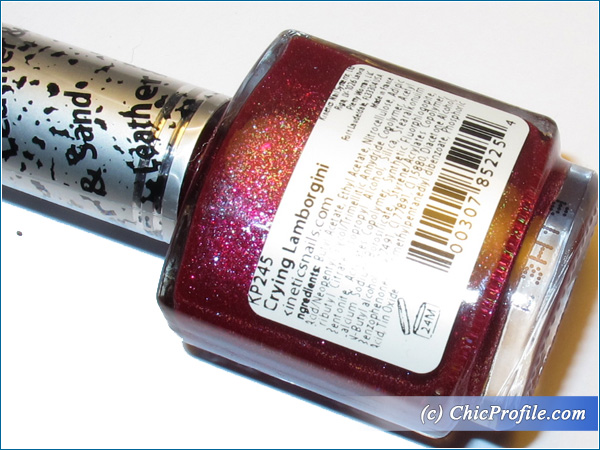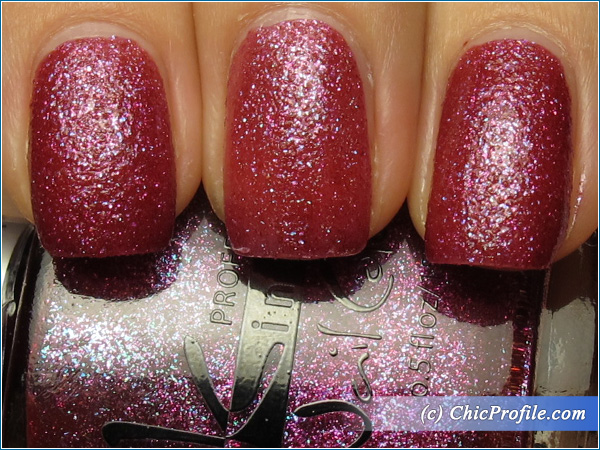 Kinetics Crying Lamborgini Nail Polish Swatch – One Coat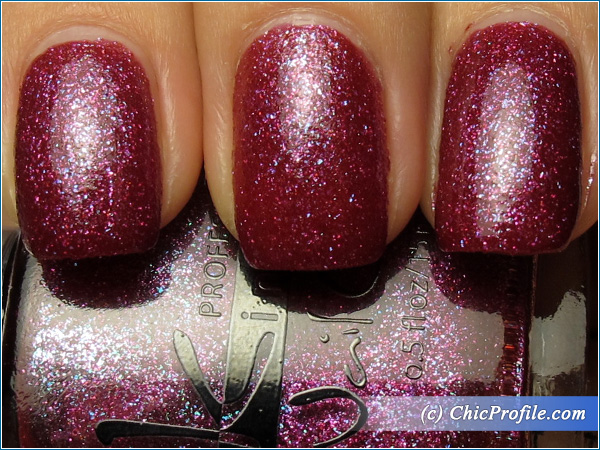 Kinetics Crying Lamborgini Nail Polish Swatch – Two Coats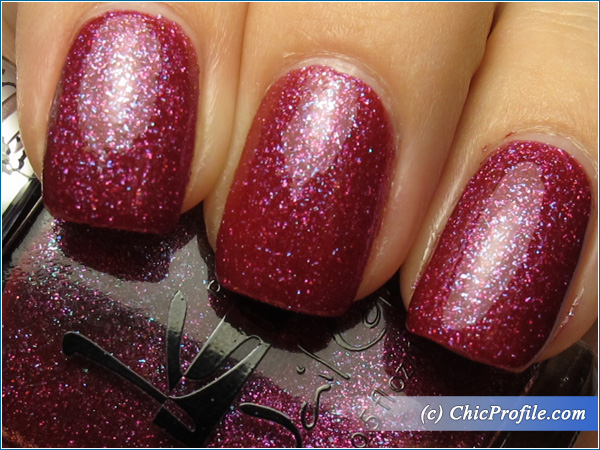 Kinetics Crying Lamborgini Nail Polish Swatch – Top Coat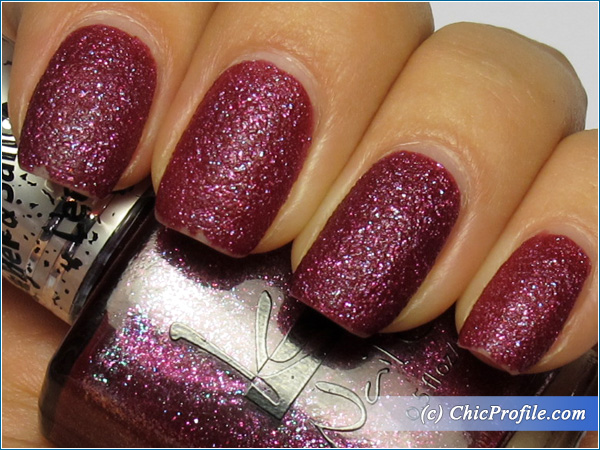 Kinetics Crying Lamborgini Nail Polish Swatch – 4 Days Later (with Top Coat)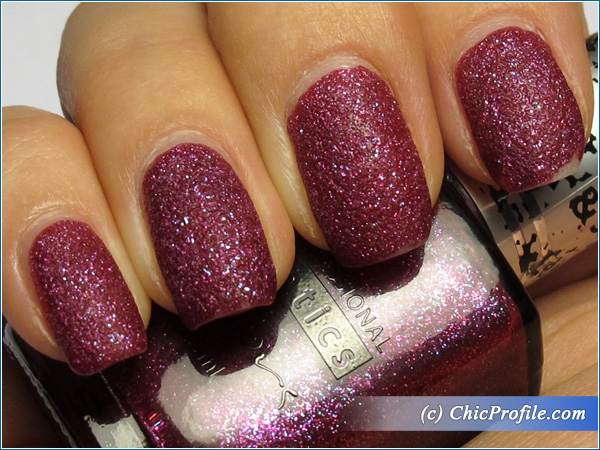 Kinetics Crying Lamborgini Nail Polish Swatch – 4 Days Later (without Top Coat)
I hope you enjoyed this review and find it helpful in case you are looking for a new festive nail polish color to wear this holiday season.  🙂