Hello beauties!
Estee Lauder will launch in the Spring of 2014 the Pure Color Envy Sculpting Lipstick, a brand new product which is announced as a famous launch with great expectations. I know some of you heard whispers about the new lipstick line but I wanted to wait with this article until I had some photos and more info to disclose than just a confirmation that yes, we are going to see new lip colors.
Carolyn Murphy, famous American model and actress will be the face of the Estee Lauder Pure Color Envy Sculpting Lipstick campaign.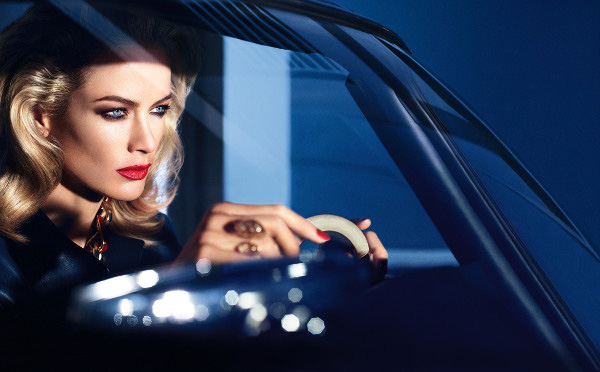 Availability
International Launch Date – February 2014 at Sephora, Douglas, Nordstrom and online @esteelauder.com
Estee Lauder Pure Color Envy Sculpting Lipstick – New – £20.40
The line will include 20 new shades so everyone can easily find a favorite between modest nudes, pinks, berries, reds and bright mauves and plums. Estee Lauder describes the formula as creamy and long-wearing  while the colors will be highly pigmented. One of the ingredients in this new lipstick is Time Release Encapsulated Moisture Complex, which uses Hyaluronic Acid to provide hydration and lock-in the moisture so our lips will feel soft, hydrated and moisturized for no less than 6 hours because this is the minimum time Estee Lauder guarantees the color will be on our lips.
From a first glimpse I can say the packaging looks elegant and classy in that midnight blue case with gold accents and magnetic closure.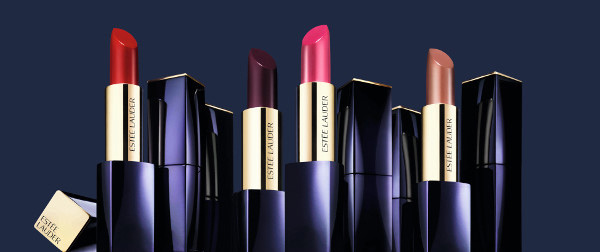 Are you excited about this new lipstick line as much as I am? 🙂