Hello beauties!
Dior relaunches their eyeshadow line and presents this spring the new Diorshow Mono Eyeshadows, as part of Dior Diorshow Summer 2016 Collection (info, photos). I absolutely love the promo images for the new Dior Diorshow Mono 2016 Campaign and if you missed those, please check out my previous articles.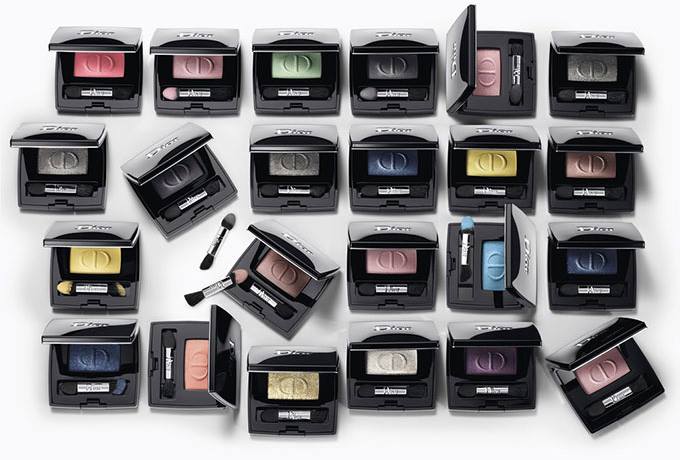 Availability
U.S. Launch Date – Now @dior.com
International Launch Date – April 2016
Dior Diorshow Mono Eyeshadow – New & Permanent – $29.50
Diorshow Mono, the eyeshadow used by the Dior makeup artists, was inspired by the fabric textures of the brand's fashions – matte, silky, ultra-glittery and lamé – and features super-saturated hues to deck the eyes in long-lasting colors with radiant finishes.
Shades:
006 Infinity
026 Techno
071 Radical
081 Runway
173 Evening
240 Air
296 Show
480 Nature
516 Delicate
530 Gallery
554 Minimalism
573 Mineral
583 Animal
616 Pulse
623 Feeling
658 Cosmopolite
756 Front Row
826 Backstage
848 Focus
994 Power
You can check out my Instagram profile as I posted swatches of some of the Dior Diorshow Monos.
Enjoy more photos…