Hello beauties!
With only three weeks of summer left, Chantecaille presents its new Monte Carlo Fall 2015 Collection, inspired by glamour and radiance of this amazing city. Featuring new makeup products in autumnal shades, I invite you to discover Chantecaille Monte Carlo line right after the jump. This is one of those collection who makes the perfect transition from summer to autumnal shades as it creates a warm, late summer look. Don't forget also about the release of the limited edition Chantecaille Protect The Wolves Eye Shade Trio (info, photos).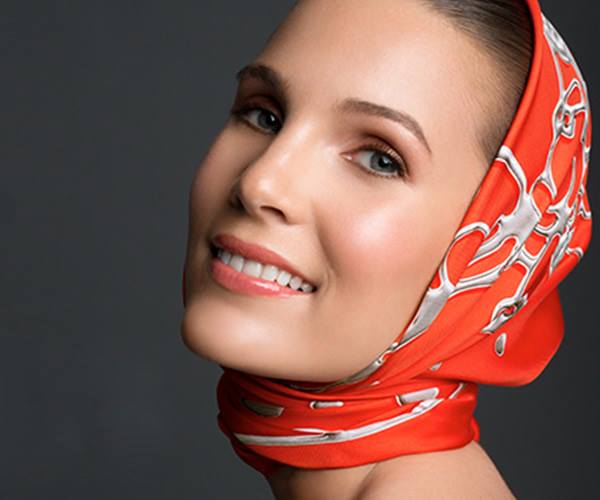 Availability
U.S. Launch Date – Now at Nordstrom and online @chantecaille.com
Asia Launch Date – September 2015
Chantecaille Monte Carlo Collection for Fall 2015
Le Chrome Luxe Eye Duo – 

$58.00
Inspired by the timeless glamour and radiance of Monte Carlo, Le Chrome Luxe Eye Duo is a harmonious pair of eyeshadows that sets the eyes aglow with warm washes of peach and bronze. It can be applied dry for a sheer wash of radiance or dampened for a liquid-metal effect.
HD Perfecting Powder – $74.00
Created especially for High Definition cameras, Chantecaille's revolutionary skin smoothing powder goes on without a trace leaving only a flawless, matte finish. The hydrating formula is available in one universal shade that is invisible on, and appropriate for, all skin tones. Worn over makeup, the translucent powder gently sets foundation ensuring long lasting wear.
Gel Liner Pencil – $33.00
Shades:
Faux Cils Mascara – $42.00
Dramatically lengthening, this unique mascara formula works better than false lashes. Rich in mineral salts, Red Seaweed Extract regenerates lashes, adding elasticity so that they are never hard or cakey.
Cheek Creme Refill – $26.00
Shades:
Shy
Playful
Coy
Demure
Dashing
Lip Chic – $36.00
Sunrise – bright peachy pink
Sari Rose – nude rose blossom
Brilliant Gloss – $34.00
Charm – glistening nude
Classic – sophisticated pinky-brown
Lucky – soft pink infused with gold pearl
Enjoy  more photos…