Hello pretties!
BeYu presents its new Sensual Spring 2017 Collection in a dreamy atmosphere. There are a lot of new stuff featured in this collection as well as new shades of Color Touch Lip Biggie.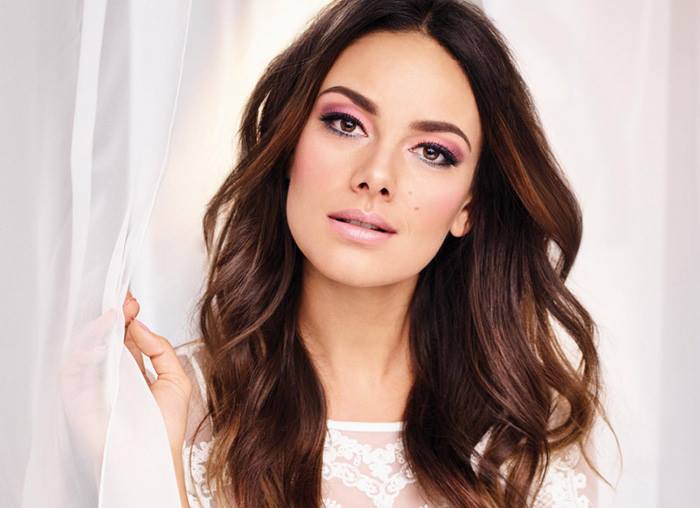 With this promotion, we're making an appeal: "Let's live with all our senses!" The beautiful thing about sensuousness is that we can decide for ourselves what is sensuous to us and there are therefore no limits to our imagination. We all have a sensuous side that makes us irresistible. All we have to do is make ourselves aware of it! With the new collection, we invite you to dream. With the unique colors, you can create your own individual and sensuous look and emphasise whatsensuousness means to you.
Availability
International Launch Date – February 2017 at Douglas
BeYu Sensual Spring 2017 Collection
Be Sensual Highlighting Powder – Limited Edition
The highlight product gives your skin a fresh and youthful appearance. The shimmering powder conjures up unique glossy highlights underneath the eyebrow arches, on the cheeks, the bridge of the nose or the chin. Applied in a targeted way your facial features will be perfected. The subtle, shimmering pastel tones in a marble look gently reflect the light and are suitable for all skin tones. Thanks to the caring minerals magnesium and silicone, the texture is particularly pleasant and gentle on the skin. The mineral oil and fragrance-free BE SENSUAL HIGHLIGHTING POWDER is suitable for sensitive skin. Skin compatibility is dermatologically approved.
Multi Color Powder Blush – Limited Edition
The three-colored velvety blush contains elegant, perfectly coordinated shades that produce an individual finish by mixing them differently. The velvety powder texture feels creamy and delicate to apply. The blusher appeals thanks to its durability and its coverage can be intensified by multiple applications. The high-quality mirrored tin with integrated brush makes the Multi Color Powder Blush the perfect companion when on the go. Skin compatibility is dermatologically approved.
Be Sensual Eyeshadow Palette – Limited Edition
The eye make-up for this sensuous look is conjured up by the new, fragrance-free Be Sensual Eyeshadow Palette, a trendy eyeshadow palette with six professionally coordinated shades from light to dark in a trendy "metal box". The soft texture of the eyeshadows inspires with its good color distribution and variable coverage and is easy to blend. Using a damp applicator will increase color distribution for a more intensive result. The eyeshadow palette is suitable for sensitive eyes and skin. Skin compatibility is dermatologically approved.
No.1 Sensual Delights – combines natural cream and brow tones.
No.2 Sensory Appeal – combines romantic rose and intense pink shades.
Sensual Lip Oil – New
The new Sensual Lip Oil is a rich lip oil with a slightly sweet vanilla flavor for subtle sheen and smooth lips. The texture sits on your lips as gently as a balm and gives them a subtle glossy look. Valuable ingredients like jojoba oil, Karité butter and vitamin E protect even sensitive lips. The Oil can be applied on its own or underneath your usual lipstick for even more gloss and comfort.
No.1 Pure Beauty – gives a transparent sheen
No.3 Huge Pleasure – a touch of pink
No.6 Secret Passion – apricot
Color Kajal
The paraben free Color Kajal convinces with its rich color intensity. The smooth texture is particularly easy to apply and can also be used on the waterline. Carnauba and candelilla keep the skin smooth and guarantee an unbeatably pleasant feeling all day long. Is suitable for sensitive eyes. Skin compatibility is dermatologically approved.
No.11 Innocent – pure white
No.112 Deeper Sense – grey-lilac
Soft Liner for Eyes and More
The waterproof Soft Liner for Eyes and More sets off the eyes perfectly. The soft lead in the liner enables easy and creamy application.
No.614 Exciting
No.647 Most Delightful
Model Mascara Intense
Gives the eye fullness, length and volume thanks to the special figure 8-shape of the brush. The smooth and quick-drying texture guarantees intensive and even color distribution as well as a seductive finish. The fragrance-free Model Mascara Intense is suitable for sensitive eyes and contact lens wearers. Skin compatibility is dermatologically approved.
Color Touch Lip Biggie
It combines the advantages of a lipstick, lip gloss and lip balm in one and ensures soft and cared-for lips. The formulation of the Color Touch Lip Biggies appeals with its glossy results and is particularly pleasant to wear. A high concentration of caring ingredients provides a lip balm-like application, with the texture sitting gently on the lips. The Lip Biggie counters moisture loss in the lips and promotes elasticity.
No.41 Pure Passion – elegant dark red (New)
No.56 Pleasant Experience – pink wood tone (New)
No.92 Enjoy Yourself – nude (New)
Enjoy more photos…