Hello babes!
BeYu Mattallic Fall 2017 Collection is out in the open now. New products in metallic and intense matte finishes are joining this range.
At a time in which having the courage to be yourself is far from easy, BeYu aims to make long-forgotten mottos like 'Be true to yourself' a firm part of your attitude once again. We create products that inspire you to experiment with – and embrace – every aspect of yourself.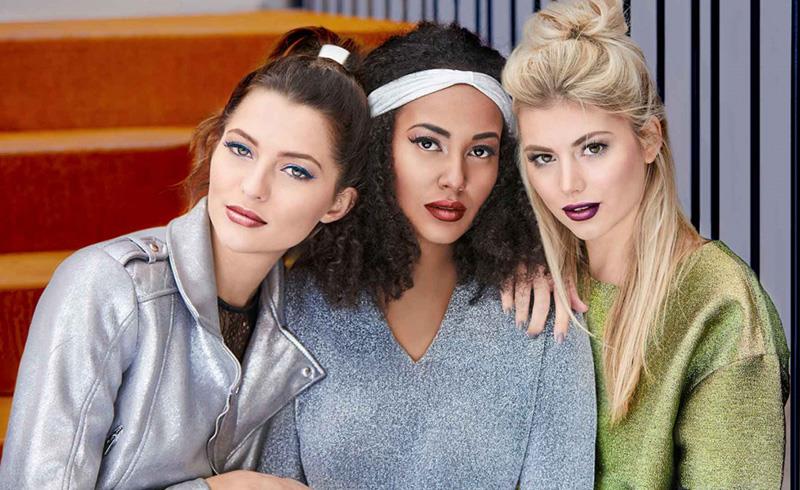 Availability
International Launch Date – September 2017 at Douglas
BeYu Mattallic Fall 2017 Collection
Metallic Eyes
Shimmering metallic, liquid eyeshadows has an extreme metallic finish. The formula dries quickly without smudging. The texture is silky while the color is intense and long lasting.
Shades:
No.4 Glint and Glare
No.6 Rocking Vibes
No.8 Copper Shade
Metallic Lips
Liquid lip colour with metallic matt effect. Extra-fast drying without drying out. Matt finish with metallic effect thanks to high pearlescent content. Light, gel-like texture and long lasting.
Shades:
No.04 Gold'n Roses
No.06 Perfect Illusion
No.10 Nostalgia
No.16 Cosmo Wonder
The Matt Liner
This liquid eyeliner creates a perfect, matt line. Perfect coverage and unbelievable colour transfer. Durable and smear-proof.
Shades:
No.02 Secret Gray
No.04 Royal Brown
No.09 Blue Desire
Eye Base
The balancing eyeshadow base. For the ultimate long-lasting effect and increased color intensity of the eye make up! The eyeshadow will last longer, without settling in the lid crease. The color looks much stronger. Vitamin E and bisabolol nourish and protect the delicate eye area. Neutral color is suitable for any skin tone.
Deep Black Volume & Defining Mascara
The deep black volume mascara. For XXL volume and definition thanks to the XXL brush! Intensive color thanks to deep black pigments. XXL volume with the XXL brush: creates more voluminous, denser lashes for a dramatic look without clumping. Special waxes & panthenol create suppleness and stronger lashes. Contains protective vitamin E. Suitable for contact lens wearers
Enjoy more photos…