Hello babes!
I'm loving bright shades on my lips and Melkior Wild Berry Classic Lipstick is all about a bright, strong lip that will definitely get you noticed. You can't be wearing a color light Melkior Wild Berry without attracting attention towards your lips so this is definitely not a lipstick for those who are color shy.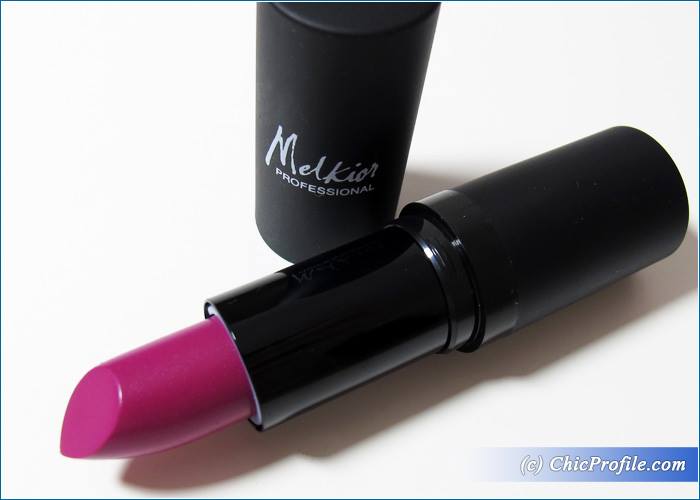 Where to buy:
Romania – Now @melkior.ro and at all Melkior Locations
France – Now @melkiorprofessional.fr and at Melkior boutiques
Poland – Now online @melkiorprofessional.pl
Moldova – Online shop @melkior.md
Melkior Wild Berry Classic Lipstick (39.90 Lei for 4.5 g/ 0.16 oz) is a medium dark plum-berry with cool undertones and a satin-matte finish. It's a rich, intense and highly pigmented color. It looks opaque on the lips in one single swipe so be careful when you apply it as this puppy is very potent.